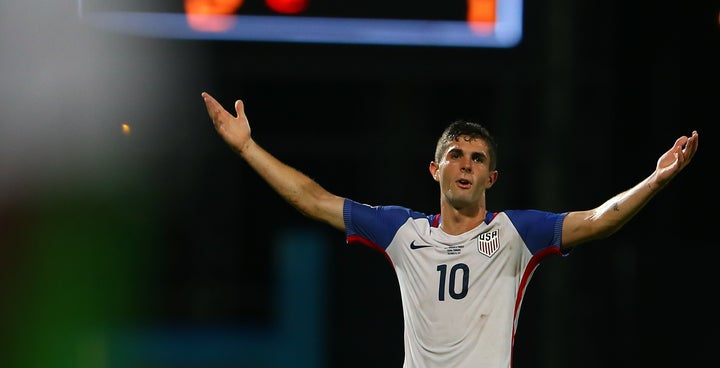 The loss was a devastating upset for USMNT fans since the team has competed in every World Cup since 1986. The team only had to tie Trinidad and Tobago in order to qualify for the World Cup, which is set in Russia next year.
Media outlets tweeted out the news, with The Associated Press writing: "United States misses first World Cup since 1986." Just minutes before, "SportsCenter" tweeted: "For the first time since 1986, the United States will not participate in the World Cup."
Some Twitter users were quick to point out one glaring omission in the media coverage: The U.S. women's national soccer team still has a shot at going to the 2019 Women's World Cup in France.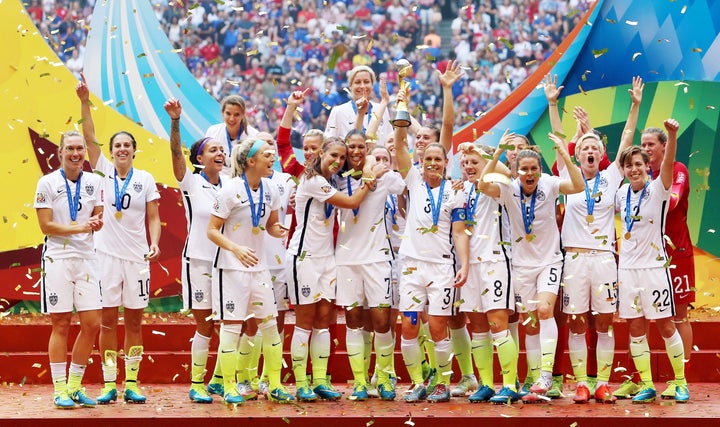 Technically, the World Cup and the Women's World Cup are two different events, which could be used as a way to sidestep some of the blanket statements made by media and fans. (The names themselves raise the question of why the default "World Cup" is male.)
USWNT fans tweeted out some snarky reminders that the U.S. is not fully eliminated from competing in the next World Cup.
Journalist Jessica Mason Pieklo addressed the AP's misstep, writing on Twitter: "I'm sure they totally didn't mean to erase the 3 World Cup wins by the women's team at all. Harmless oversight even if corrected amirite."
Bleacher Report writer Natalie Weiner added: "So when does the us women's soccer team get the @ussoccer handle?" The men's soccer team's Twitter handle is simply @ussoccer, while the women's team's is @ussoccer_wnt.
Other Twitter users weighed in on the pay disparity between the women's and men's teams.
"The bright side of the U.S. soccer debacle: Maybe now they'll finally pay the women's team what it deserves," ESPN columnist Mark Schlabach tweeted.
Here's to the U.S. winning the 2019 Women's World Cup!
Popular in the Community