In need of a quick beauty fix? How about a less expensive treatment you can create at home with ingredients from your cupboard? Here are my top ten favorite beauty hacks for the on-the-go, makeup maven.
1)The Plumping Effect. Want Kylie Jenner lips? This is a much safer approach than shot glasses! Mix a small drop of peppermint oil or cinnamon with your favorite lip gloss for a natural lip plumper.
2) Remedy Chapped Lips. Press a warm damp washcloth over your lips for 20 seconds. Then, using a clean mascara wand, exfoliate lips with a mixture of your go-to lip balm and sugar.
3) No Sweat! Use an antiperspirant stick on areas of the face that you may sweat... but only for special occasions where it may be humid outside. Rub a tiny bit onto your hand, then massage into areas like forehead, cheeks and chin after primer with your fingertips. It will help to keep you looking matte all day long.
4) At Home Cleanser. Raw honey and coconut milk mixed together makes for a fab face cleanser! Mix 1 teaspoon of coconut milk and 2 teaspoons of raw honey together until you have a paste. Massage it all over the face, neck and décolletage. Leave on for 10 minutes and rinse off with warm water.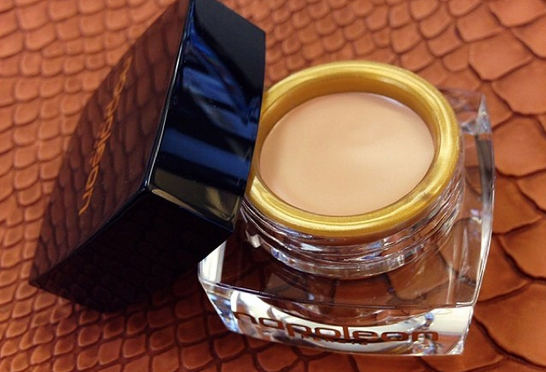 5) Just Peachy. Block out the lips with a light peach concealer (like my The One Concealer Light) and set with a face highlighter before applying your bold lip color. This will define and highlight your lip area, creating a fuller lip illusion and help to keep your lip color in place.
6) Reduce Puffiness. Use the handle end of your powder/foundation brush to massage your serum or eye cream around the eye area. This will stimulate blood flow, aid in circulation and assist with diminishing puffiness.
7) Get Your Glow On. Optically plump up your skin by adding a soft and elusive luster. Mix a product like my Loose Eye Dusts into any facial or body mist bottle, then spritz the face or body for a candle-lit glow.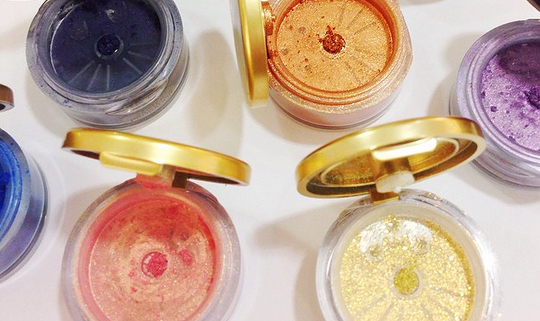 8) Add Youth to Skin. Apply a foundation that is 1-2 shades lighter than your skin tone to the center of the face. This will brighten and help sculpt the face. Begin molding the foundation down the bridge of the nose, over the center of the chin and blend just between the start of the brows. This attracts light to the center of the face giving a more youthful appearance.
9) Fix Tired Eyes. Apply a clear lip balm on the inner corners of the eye and inner 1/4 of the under eye area. This will instantly add radiance while masking dark circles by diffusing the light away from the area.
10) Blemish Be Gone! Diminish the appearance of blemishes or scratches on the face by applying a couple eye drops to the area. Leave on for 30 seconds. The formulation will remove redness from skin just like the eyes (as blood vessels retract). Continue with a concealer and set with a powder.
Related