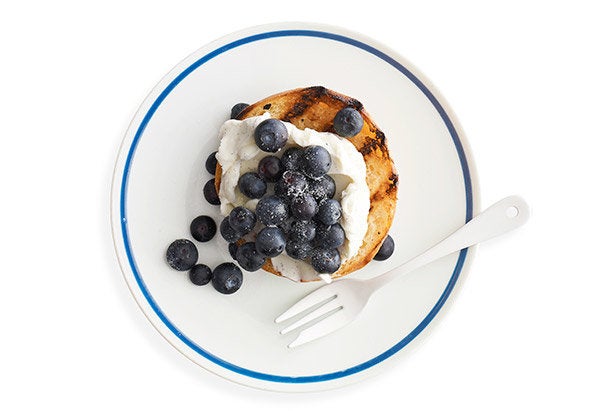 A Dessert Built on Summer's Bounty
Bread and butter play humble supporting roles to this crisp, fruity indulgence. You can either grill rich brioche rolls you've cut in two and buttered, or pass them under the broiler for a few minutes, until they're lightly toasted. Then, spoon a mixture of creamy mascarpone cheese, sugar and vanilla over each half, sprinkle some fresh blueberries over everything and serve, for a crunchy and satisfying dish.
Get the recipe: Grilled Brioche Rolls with Toppings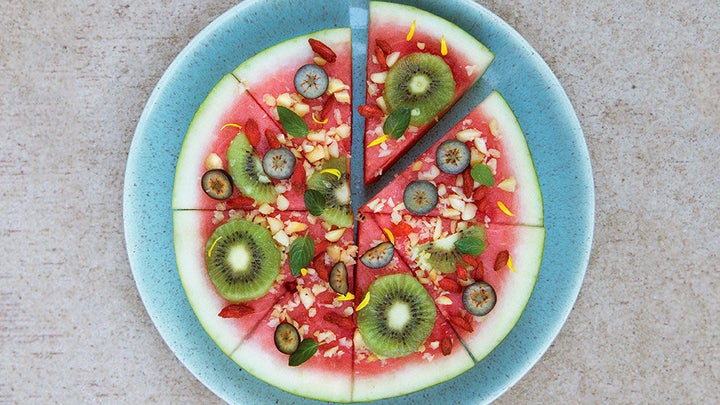 A Reinvention of Cold Pizza
If you've ever looked at a wedge of watermelon and thought it looked like a pizza slice, this recipe will speak to you. It has you turn inch-thick rounds of the melon into "pies," which you then decorate with toppings such as chopped macadamia nuts, halved blueberries, thin slices of kiwi and minced mint leaves (though you can use anything from shaved fresh ginger to finely diced mango). Cut the "pizza" into wedges and serve it chilled for one of the most fun (and healthy) twists on the beloved favorite that we've ever seen.
Get the recipe: Watermelon Pizza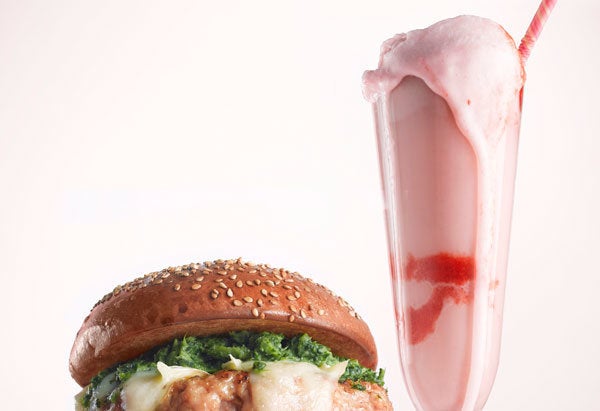 The Superspeedy Throwback
Elaborate milkshakes may have taken over your Instagram feed, but there's another frozen dessert that deserves some love, too ― and it's one you may not have had since you were a kid. Cold and foamy ice cream floats are just the thing for hot summer evenings. This version includes plenty of fresh strawberries, vanilla ice cream, seltzer and maple syrup instead of the usual chocolate.
Get the recipe: Strawberry Ice Cream Float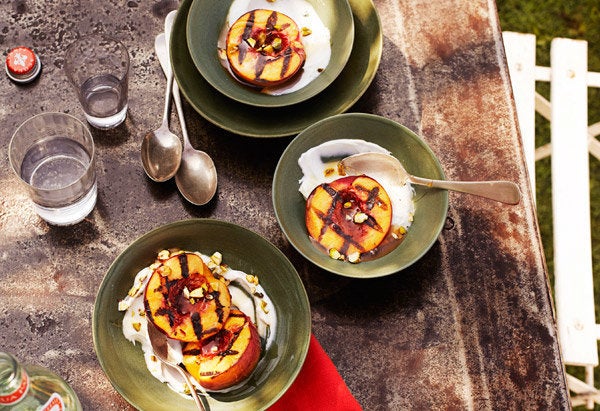 A Different Treatment for One of the Season's Quintessential Fruits
Peaches are always welcome in pies and crumbles, but a juicy, ripe peach also takes wonderfully well to cooking over flames (or under them, if you prefer to use the broiler). The fruit caramelizes as it chars, turning even sweeter and making it a perfect match for creamy yogurt and crunchy pistachios.
Get the recipe: Grilled Peaches with Yogurt and Pistachios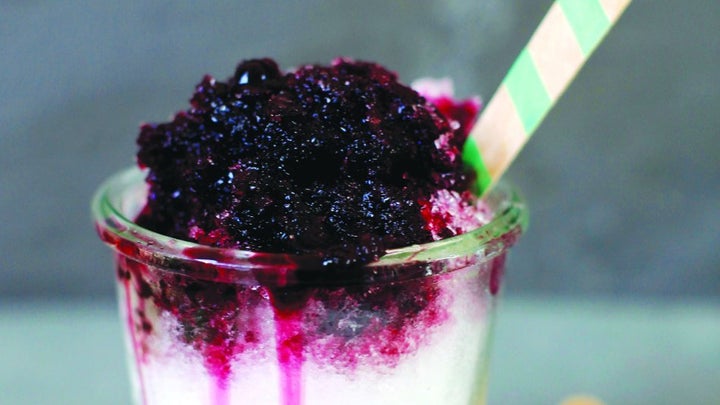 The Slushy That Brings You Back
An ice slushy is a nostalgic delight ― and it turns out you don't even need an ice-shaving machine to make one, since a standard blender works fine. The beauty of this recipe is that it doesn't rely on mounds of sugar; instead, it gets its sweetness from a combination of plump, sweet blueberries and a few spoons of honey.
Get the recipe: Blueberry-Lemonade Snow Cones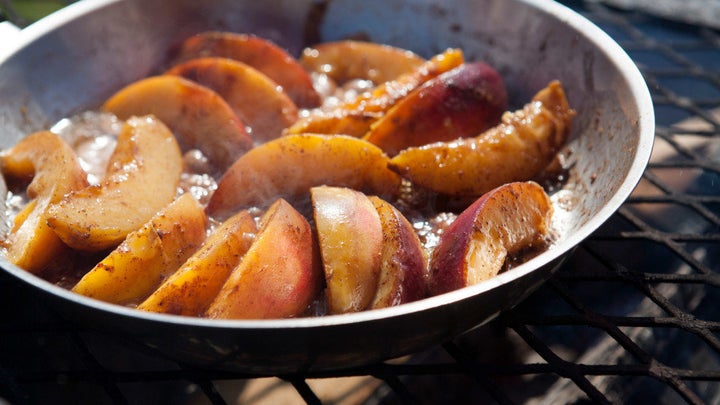 A Way to Enjoy the Peaches You Bought Today
If you're stuck with peaches that aren't quite ripe, this is a fast and delicious trick for turning them into a dessert you can eat within minutes. Sautéing the fruit with lemon juice and sugar helps tenderize and sweeten it. The peaches are terrific on their own, or with a scoop of vanilla ice cream and some crumbled graham crackers.
Get the recipe: Sautéed Peaches
Calling all HuffPost superfans!
Sign up for membership to become a founding member and help shape HuffPost's next chapter
BEFORE YOU GO
PHOTO GALLERY
5 Seriously Adorable Mini Desserts Everyone Will Love