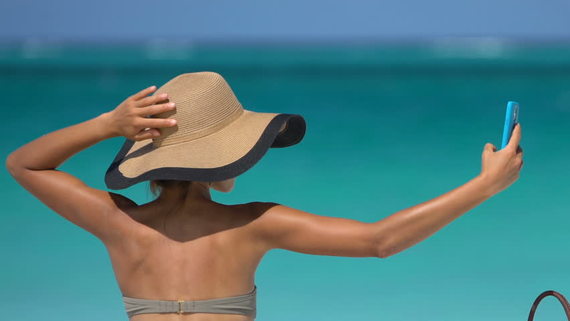 Summer brings events like graduation, weddings, sports playoffs, baseball, summer travel and more! With each event you often want to capture the special moments on your phone by taking a video of them. But, I've often found myself making mistakes that ruin the video so it isn't even worth watching back, or filming so much there is too much to sort through, or it's a really boring video because it's a graduation, let's just be honest! So, I reached out to a few professionals to get their advice on how to edit great videos on your phone.
"I typically trim the tail ends of the video to make sure I just hit the highlights and strongest parts of my video piece. You don't want your video lingering too much with nothing going on," says CJ Johnson of Januel+Johnson. Johnson says it's good to experiment and be artistic with your video.
"Most videos are compilations of clips that last a few seconds," says Jay Soriano a professional photographer from Las Vegas. Film various scenes and make sure to add in some fun elements so the boring but mandatory pieces are mixed in and made interesting.
"Video on smartphones is amazing. We have an incredible camera in our pockets with us at all times." "I use iMovie when editing on my phone" says Richard Ross, a professional photographer and video maker. "Spend some time with different editing apps to learn how they work. Timing is everything when editing video. Make a first draft of your edit, replay the draft and ask yourself, 'Was I ever bored?' If the answer was yes, go back and cut it down. Don't be afraid to take things out of your videos. It's always better to leave people wanting more."
My own personal tip for filming and editing videos with artistic filters or unique color effects is to download the free app Vivv for iOS devices. The app lets you choose one or multiple colors to bring out in the videos or you can choose a fun filter to add flare to your video. You can do all your edits before you start filming each video which makes editing later quick and simple.
Enjoy your summer and video the events that are important to you!
CJ Johnson is an award-winning photographer, writer, actor, director, and producer based in Los Angeles, California. His past work includes film, television, music videos, commercials, feature documentaries, and original web content. His background in journalism and marketing/advertising has helped him create a diverse body of creative works. He has received many awards and recognition for his work. Currently, CJ is the Co-Founder of the Los Angeles based creative agency, Januel+Johnson.
Jay Soriano is a headshot photographer in Las Vegas (jaysoriano.com). He also runs m43, a site that covers the Micro Four Thirds format, primarily Panasonic and Olympus mirror-less cameras. I have a passion for teaching and helping others, and I don't think you have to spend thousands of dollars on top of the line cameras and lenses to be a good photographer.
Richard Ross is a fashion and commercial photographer and video maker based in Dallas, TX working across the country. He works with a wide variety of clients helping them shape their brands. He's done work with clothing companies, to a private plane service, to photographing heads of state. He loves tackling challenging projects that push the standard and take brands to the next level.