I spoke with Kathy Glabicky again, and this time I asked her about a few exercises that anyone can do at home. Here is what she presented:
First exercise - Burpee to two punches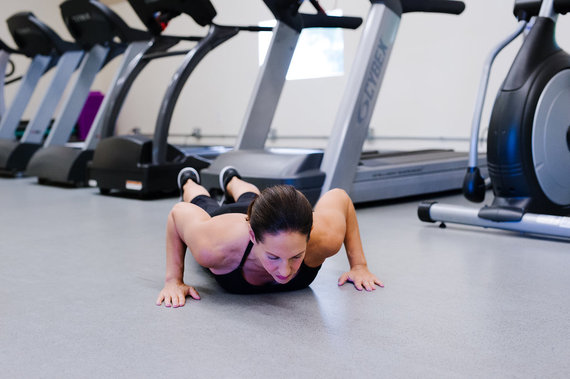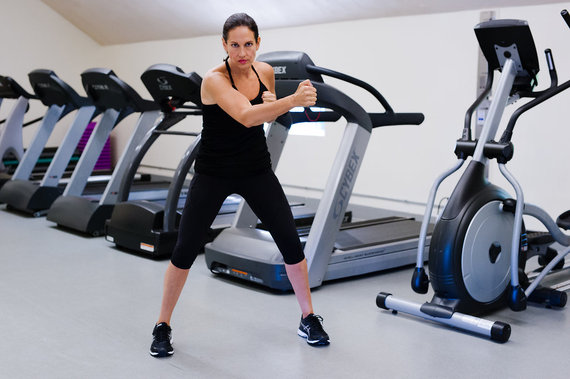 Second exercise - Standing mountain climbers
"Alternate lifting knees with punching arms straightt up at the same time. Fast!!"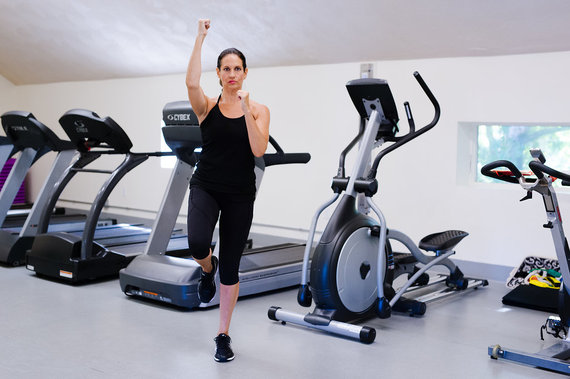 Third exercise - Fast feet with uppercuts
"Move those feet as if feet in a fire and at same time palms up doing upper cut punches!"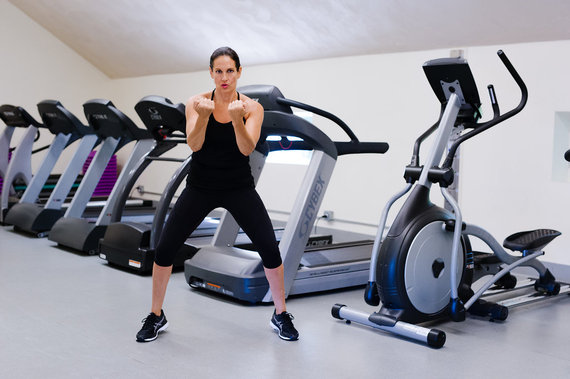 Fourth exercise - Plank with punches
"Get in a low plank with your butt down and alternate arms punching strong!"