If you like to entertain and be creative with your presentation, this super easy and quick snack is for you!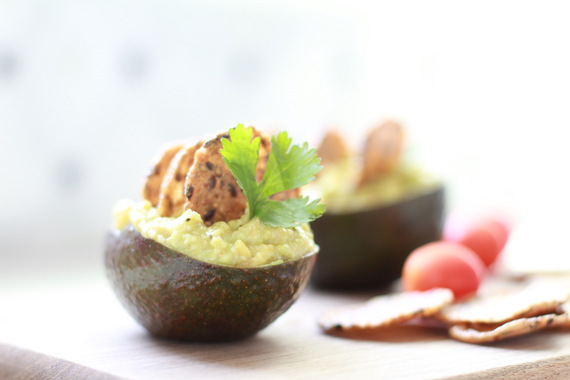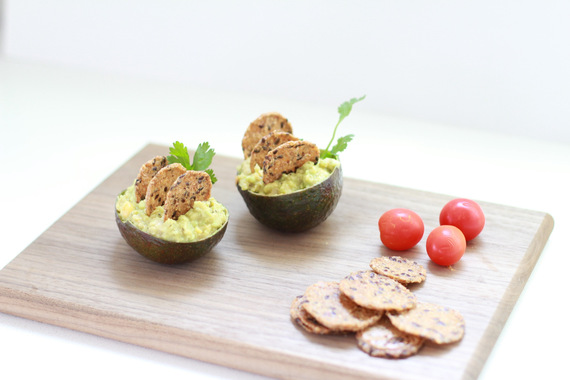 Avocados
Garlic
Lime juice
Olive oil
Salt
Pepper
Hot Sauce (I used Frank's Hot Sauce)
Cilantro
Garbanzo Beans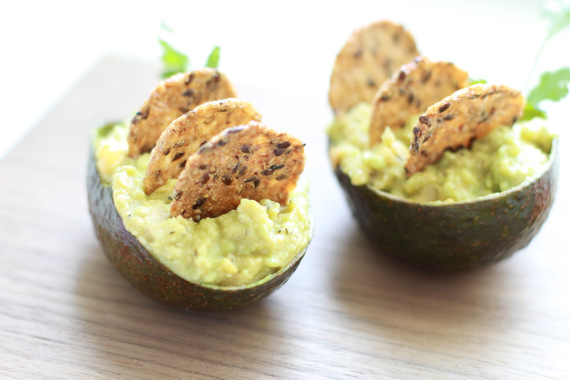 Cut the avocados in half, mash them up in their own skin using a fork (I scored them with a knife first to make it easier), scoop it out and mix everything in a bowl, including the garbanzo beans I had previously mashed down with just a fork for a chunky consistency. Spoon the mixture back into the avocado skins, garnish with cilantro, and it's ready to serve!
I served mine with Mary's Gone Crackers (my favorite and healthiest crackers ever), and some cherry tomatoes I had left over. This would also be great with veggies!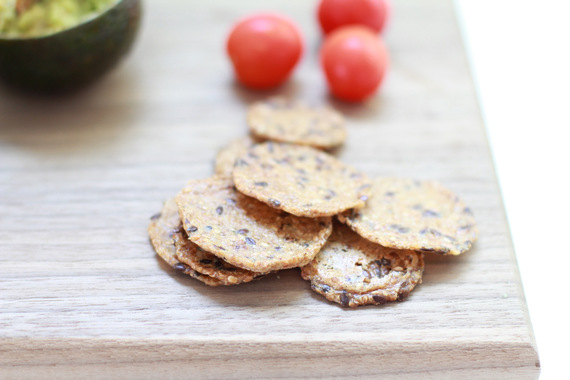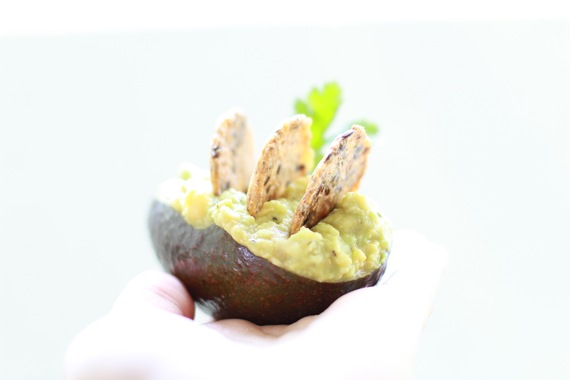 You can pass these out as individual pre-dinner snacks, or place one on each plate with a little name flag if you're having a more formal dinner party.
This recipe was first published on DeborahStachelski. All photography done by Deborah Stachelski.