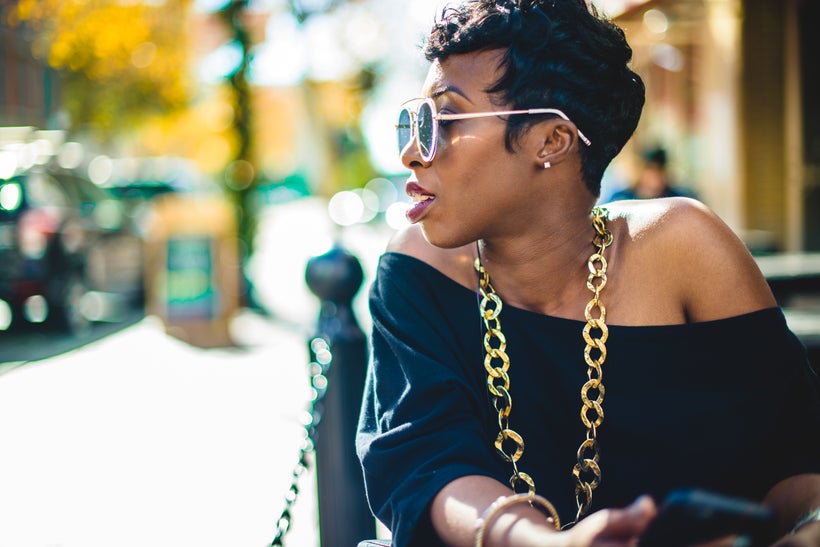 Who is Quinese Atkins? When did you start singing?
I am a humble, energetic, bubbly person. I am often called the Energizer Bunny. People say that my warm smile and natural ability to inspire others through my kind words and music, deliver a profound message that expresses an understanding of the everyday struggles and emotions that each of us experience.
My roots in gospel music started like most preacher's kids (PK). I grew up in my father's church, in Oakland CA where my mother was the choir director and had me sing my first solo at the age of 5. Growing up I had some setbacks, but my faith has brought me to this place right now, where I can sing, inspire and impact lives positively through my music.
My creative approach to songs and songwriting takes the listener to a place that gives a visual image that makes the story/song come to life. I have infused gospel, soul, R&B, funk, jazz and other genres to create my unique style and artistry.
Tell us about your new album ALL THINGS?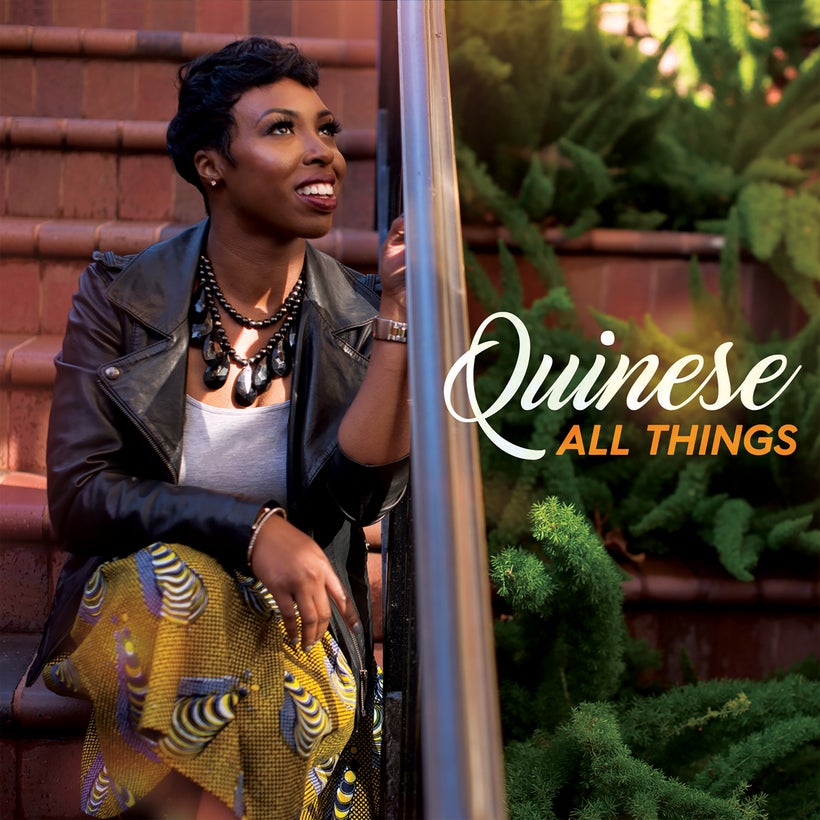 "All Things" is ultimately an outline of the struggles and experiences I have gone through and how having a relationship with Christ revealed, even more, the need for me to have him in my life. While up, down, good, bad, and the ugly, He's there with open arms and unconditional love. I realize that I am not the only one that has been through things. So, this album is to encourage not only myself but others as well. Saying, "We can do all things through Christ who strengthens us." (Philippians 4:13)
What inspired this Album?
The inspiration for this album was the need for a release. There was a build-up in my soul that needed to be poured out like water. It was like a well that kept filling up but was covered and would explode if not opened.
Tell us about your journey to creating this album, finding producers and people who believe in you and your talent?
The journey was an interesting one. While going through a divorce, mothering four children, losing a job, and having almost no income, I was drawn to the point of trusting God completely. Not knowing what to do, I started praying and asked Him for guidance. Should I keep looking for a job? Should I continue pushing my business? Or, should I start to sing? What would I sing? Where would I sing? He said, "Write your story. Write what's inside you. Write songs and I will guide you to the right people/producers to work with; people who believe in your gifts, not just your vocal ability, but your unique artistry. So I started to write, pray, cry, worship, laugh, and write some more. Then I came across producer Yaahn Hunter, Jr. through Sound Cloud. Yaahn happened to produce the album for one of my friends. So I started listening to his demo tracks and began putting lyrics to them. I reached out and we connected through music instantaneously.
What would you like your fans to take away from this Album?
What I would like my fans to take away from this album is hope and encouragement. Hope is what drives us to push for more greatness. Hope makes us take chances. Hope makes us create. Hope inspires us to keep going. Hope lets you see a brighter future. How do you find that hope? You find hope through Jesus Christ and believing in the gifts that He has placed inside you.
Who are some of your musical inspirations?
Whitney Houston, Brandy, India Arie, Kim Burrell, J Moss and Alice Houston ( My aunt of the Clara Ward Singers)
What do you think it takes for a singer to be accepted in mainstream media?
First of all, I believe that you have to be confident and passionate about your gift. What I mean about confidence is having that determination and courage that "I don't care what people have to say," as stated in one of my songs called "In It to Win."
I am new at this, but I believe that people want realness, honesty, and true artistry; so to me, that is what "mainstream" should be. As of now, we aren't getting that in mainstream music. It has become a lot of fluff, resulting in becoming someone that you aren't. Very few become mainstream without compromising something, but with the understanding of this, it is possible to be accepted as mainstream music. With that being said, I would like to say that I am beginning to see more artists becoming accepted for speaking truths. So this brings a smile to my face and a great hope for the next generation.
What category of singers and performers do you place yourself in?
None – I frequently get asked this question. And I get stumped because it 's hard to place myself within one category. Even though I am a gospel artist, I hear people say that I sound like Chrisette Michele and Jill Scott.
Your first Single, Wake Up (The Movement) is a powerful song, that talks about Black Lives Matter movement and more, how did this single come about? What message are you trying to send to listeners?
How did the single 'Wake Up' come about?
The video premiere of the second single, 'Every Time I' will be released on vevo March 31st
The single, "Wake Up," came about as a result of months of senseless killings of African American males and females by police in various parts of the United States. I became numb at constantly hearing this on the news.
The breaking point was hearing the news of Alton Sterling's brutal shooting and Philando Castile's police shooting in front of his daughter and girlfriend during a traffic stop within a week of each other. While lying down in my bed crying uncontrollably, feeling helpless and angry, I began asking God, "What can I do?" There has to be something I can do! In a hurry, I grabbed my phone and text Yaahn, my producer. I said that we must do a song or something. I just can't take it anymore. He knew exactly what I was talking about. He said, "I feel the same way! I got you!" The following week we were in the studio recording and finished "Wake Up" within a few hours.
What message are you trying to send to listeners?
Are we blind to what is going on? Will we stand for this injustice? It's time for us to see what's going on.
I want listeners to see what is going on visually through powerful imagery, hear the pain and to feel compassion for others never like before ultimately. Understanding this, we must realize that, as a unit, change can be made, but we must Wake Up and acknowledge the issue that is before us. No matter what color we are, we must stand together as one race – the human race.
If you had three wishes for your singing career, what will they be?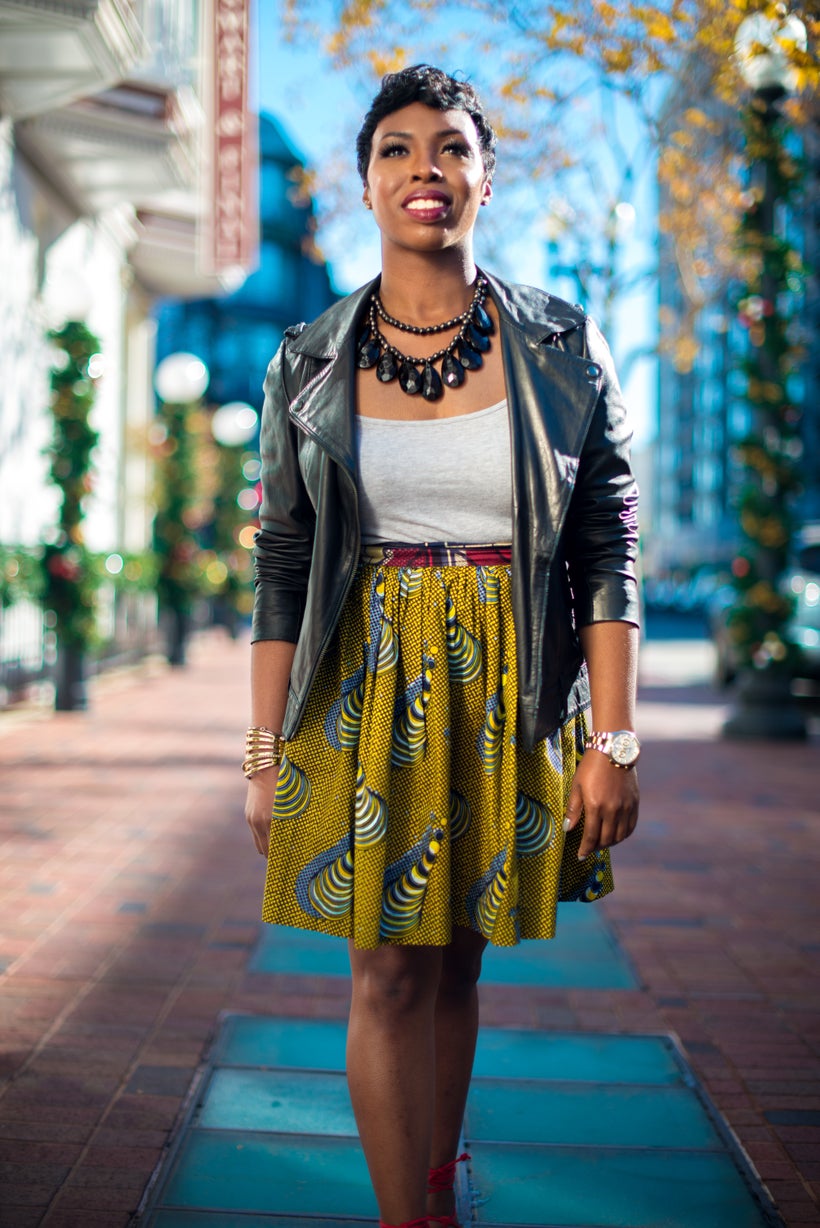 "Financially be able to take care of my family; Have my music heard all over the world for the glory of God; Become an humanitarian." Quinese Atkins
Name your top 5 artist, producers, and songwriters you would love to work with?
Mali Music
Brandy
Lecrae
Rodney Jerkins
Diane Warren
How can people find your music?
Will You be going on tour soon to promote your Album? If So, When and Where can people find you?
If you are in the Las Vegas, Nevada area March 24, 2017, you can find me at the Clark County Flamingo Theater, at 12 noon. I will also be at Rescue Mission Church, Vallejo, CA , 7:30 p.m., on April 7th, 2017. My first official concert for my new album is scheduled for the Summer of 2017. Specific date and location for that event and other engagements will be published on my website www.quinese.com.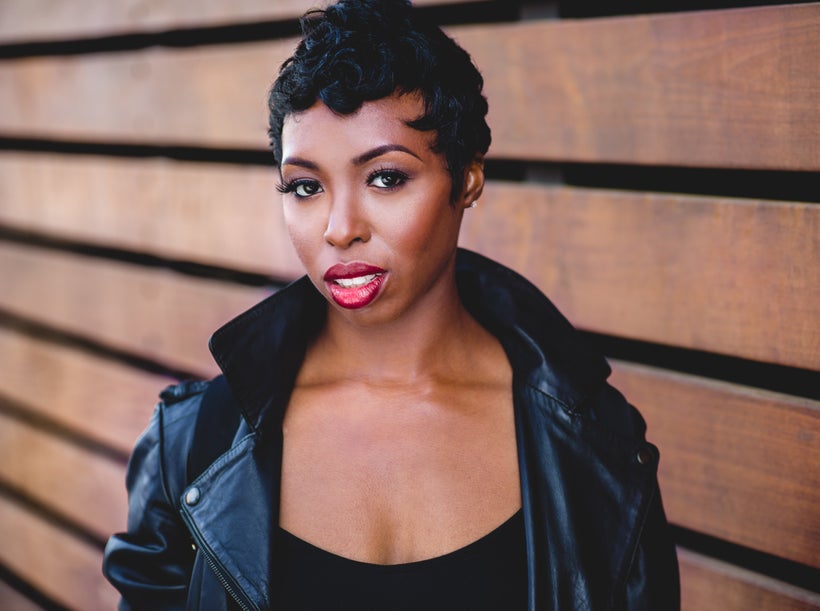 REAL LIFE. REAL NEWS. REAL VOICES.
Help us tell more of the stories that matter from voices that too often remain unheard.
This post was published on the now-closed HuffPost Contributor platform. Contributors control their own work and posted freely to our site. If you need to flag this entry as abusive,
send us an email
.