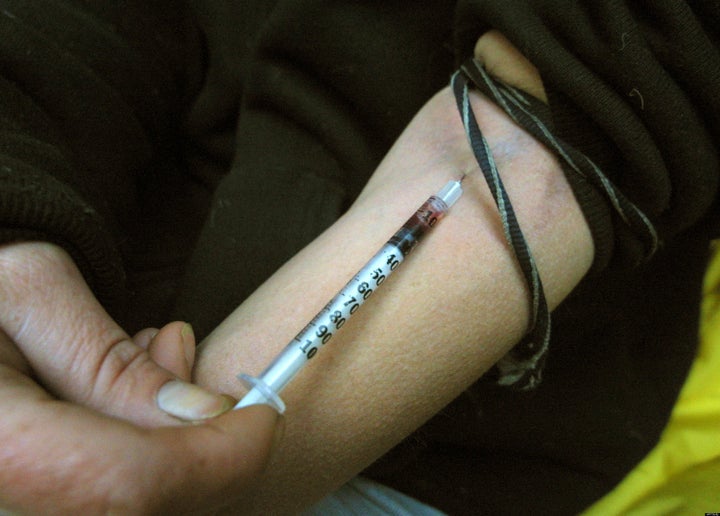 The harsh reality of the budget cuts proposed by Illinois governor Pat Quinn will become very real for tens of thousands of residents, as the state prepares to kill all funding for its drug treatment and prevention programs.
Only federal Medicaid dollars will fund drug treatment centers starting March 15, meaning that services at centers statewide will face drastic cuts.
Sara Howe, CEO of the Illinois Alcoholism and Drug Dependence Association told the News-Gazette that "80 percent of our clients on March 15 would be thrown out of care." That adds up to around 55,000 people who will lose their help battling drugs.
"It's the most devastating picture possible," Howe said.
According to Eric Foster, also of IADDA, that includes up to 32,000 youth who will lose access to prevention programs, with disastrous possible ramifications, The Telegraph reports.
With a mounting budget crisis over the past several years, funding for treatment and prevention programs has already been seriously eroded, as a separate News-Gazette piece reads:
Prairie [Treatment] Center's funding was cut by $900,000 in 2008, forcing it to close its detoxification program and lay off 22 employees. The detox program reopened after some of the money was restored and six nurses were rehired. [Prairie Health Systems CEO Bruce] Suardini pledged to fight the latest proposals as well.

"It seems to me he's taking the most vulnerable and making those people come to Springfield and cry and beg and get legislators to change their minds on what programs to cut," he said.

Very angry to get a call last night from the Secretary of Human Services to tell me that substance abuse, prevention and youth programs and possibly childcare will have to be eliminated NOW because of directions from the Governor's Budget Office. This is just plain wrong.

Governor Quinn recently pushed through a sizable hike in the state's income tax rate, from three to five percent, in order to help alleviate the massive deficit Illinois faces. But in his budget address last week, he also opened the door to significant human services cuts. Disability services, child care subsidies and benefits to seniors could all also face harsh cutbacks.
Support HuffPost
The Stakes Have Never Been Higher
Related
Popular in the Community