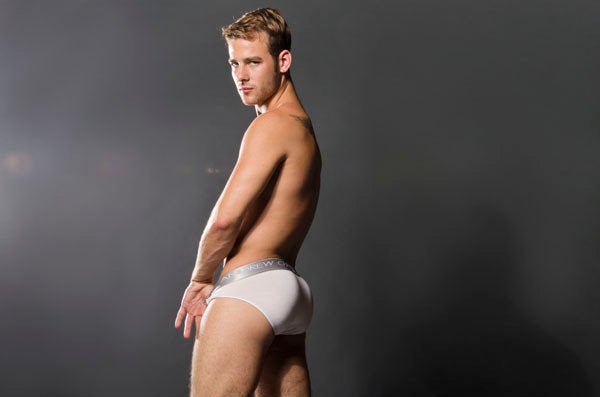 Who would you rather see modeling underwear: Zeus or the kid next door?
The Underwear Expert has interviewed some top-tier celebrities and underwear models since it was founded in January of this year. None, however, was as candid and topical in the context of the current state of modeling in the men's underwear industry as the recent interview published with Andrew Christian model Quinn Jaxon.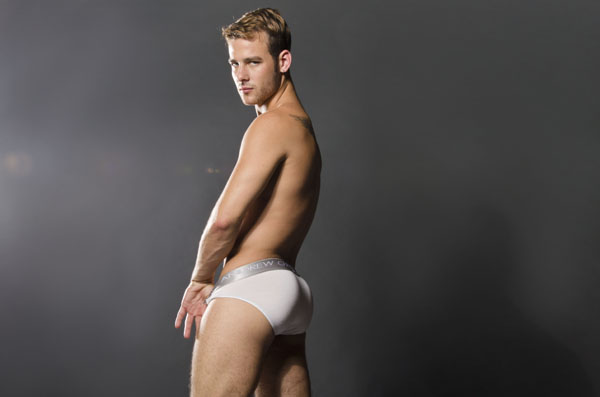 Underwear brands, including Los Angeles-based underwear brand Andrew Christian, are increasingly utilizing "normal" models to advertise their wares. This has a two-fold purpose. Firstly, models who don't look like Greek gods allow consumers to more easily relate and see themselves in the product being marketed. Secondly, the models are more approachable and easily identified with, allowing their photos, interviews, social media involvement, etc. to go more viral, thus making a stronger impression and increasing bottom lines.
This isn't to say that the models in campaigns like those in Andrew Christian's are not insanely attractive; they clearly are (one look at the buffed and scruffed Quinn Jaxon will prove that). And this isn't to say that big-budget campaigns aren't effective, either; each brand has a different audience, and each campaign has its own and necessary merits.
In his recent interview with The Underwear Expert, Quinn Jaxon opens up about the popularity he's appreciated since first modeling with Andrew Christian and specifically addresses the benefits of being a straight underwear model marketed to a gay audience. What's more, his candid interview also paints him as the tractor-climbing boy next door, which, in light of the above argument, is especially on point.
For the full Quinn Jaxon interview, in which the model addresses his gay fans (and friends), what it's like to be an Andrew Christian model, Grindr copycats, and more, head to The Underwear Expert, the ultimate destination for men's underwear, news, photos, and interviews on the Web.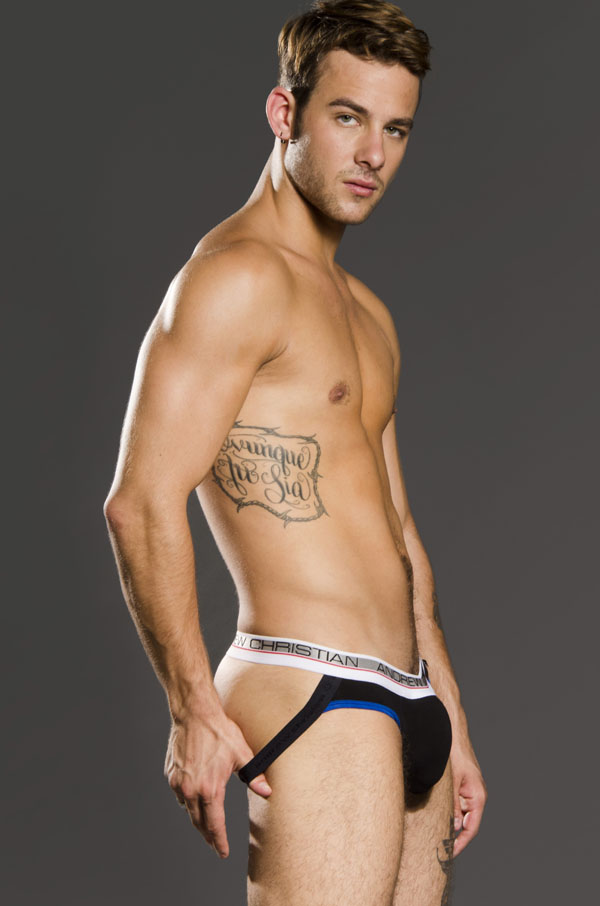 Photo Credit: Andrew Christian