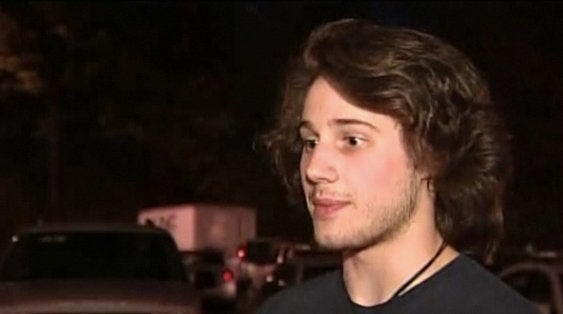 The University of North Carolina-Chapel Hill's Department of Public Safety has determined that
a report of alleged aggravated assault filed by a student last week is false and the university will not be reporting it as a hate crime to the federal government.
UNC freshman Quinn Matney claimed that he was branded on his wrist by a unknown male on campus April 4. Matney, who is gay, said that the man approached him near his dorm and pressed a metal brand into his wrist while uttering a gay slur. The student said the third- and fourth-degree burns from the brand caused him to lose feeling in his fingers. (See pictures of the burn here.)
Winston Crisp, vice chancellor for student affairs, confirmed to the Daily Tar Heel that Matney falsified his report.
"The aggravated assault did not take place," Crisp said, adding that he believes no one other than Matney acted dishonestly.
UNC Chancellor Holden Thorp sent out the following alert to students Tuesday:
Dear Students, Faculty and Staff:

The Department of Public Safety has determined that the alleged aggravated assault reported to campus last night did not occur. That report, filed with campus police on April 5, was false. The University will not report it as a hate crime.

It is important to recognize that incidents of harassment do occur. When they do, we take them seriously. We strive to foster a welcoming, inclusive and safe environment at Carolina.

We recognize that this has been a difficult time for campus. Members of the community who feel they need to discuss what has happened are encouraged to contact the Dean of Students Office at 919-966-4042; Counseling and Wellness Services at 919-966-3658 or 919-966-2281 after hours; LGBTQ Center at 919-843-5376; Diversity and Multicultural Affairs at 919-962-6962; or Human Resources' Employee Assistance Program at 919-929-2362.

Officials did not comment on why Matney falsified the report, but said the student will probably be charged for his actions.
Matney remains enrolled at the university. Read our original report on this story here.
Support HuffPost
The Stakes Have Never Been Higher
Related
Popular in the Community