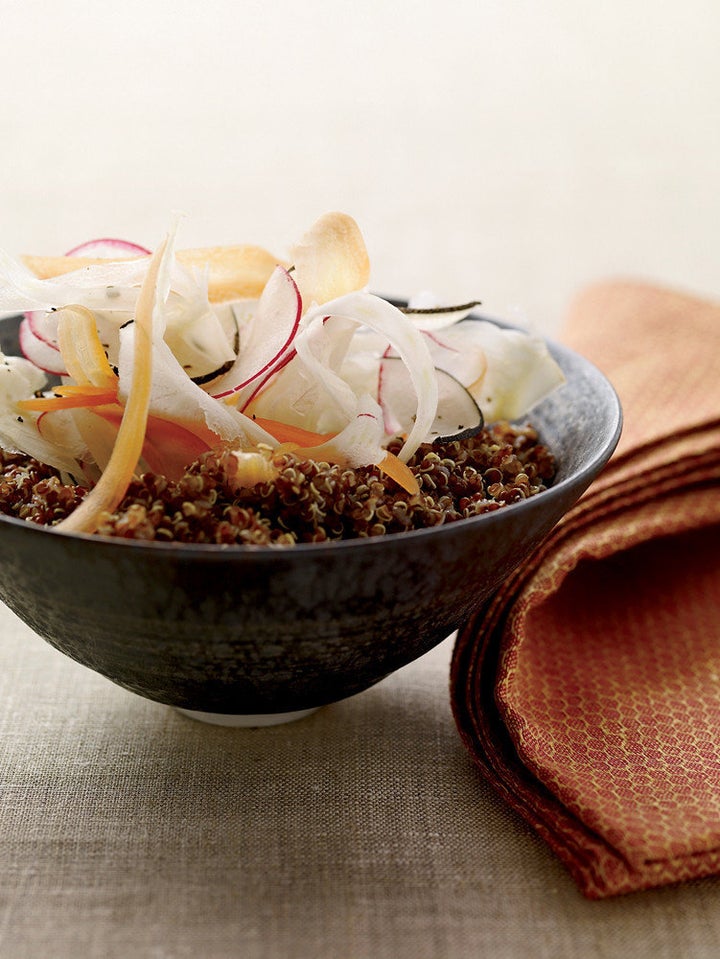 Forget rice. Forget pasta. Forget all grains, really. When there's quinoa -- which is actually a seed -- nothing else compares. And even though quinoa has been stealing the grain scene for some time now, we're still very much in love with it.
Quinoa is one of those health foods that doesn't taste like it's good for you -- so long as it's prepared right -- which is all we ever really needed to get down with healthy eating.
Check out these other quinoa recipes.