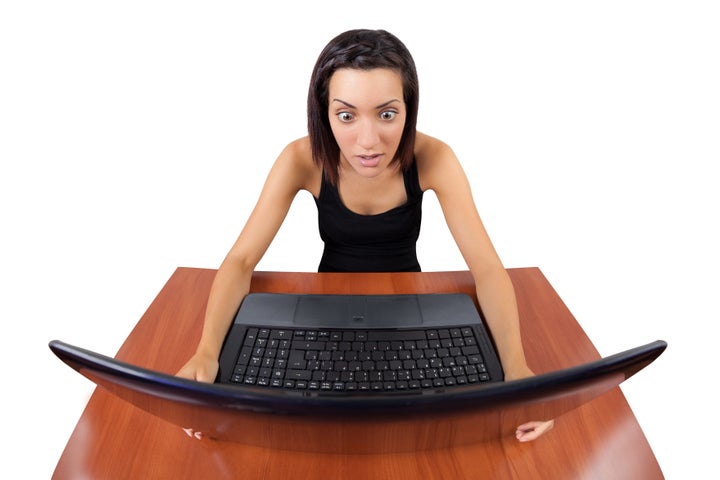 What do you get when a social media monitoring company sifts through 36 million Twitter profiles and 28 billion tweets?
First, though, here's a bit about we already knew: According to the company itself, Twitter had 140 million active monthly users tweeting 340 million messages a day, as of March 2012. One third-party estimate puts the number of registered Twitter handles (active or inactive) at 500 million altogether.
But Beevolve's gives us some quirkier stats that don't make it into Twitter's press releases. What's the most popular background color for profiles? Who's tweeting the most? And how many people don't tweet at all?
Here are nine surprising facts we learned about Twitter from the study:
1. Twitterers love "love:" It's the most frequently used word in users' bios.
No big surprise, then, that in the list of words most likely to appear in Twitterers' bios, "love" is followed by the similarly uplifting "like" and "life."
2. You can still get a ton of followers with a protected account
Take @WIDIKIDIW, who Beevolve says is the protected account with the greatest number of followers. This Indonesian tweeter's account is set to private -- meaning you need approval to follow her -- yet she at one time had amassed 515,290 followers. (As of this writing her follower base is down to 484,582). Stats show 11.8 percent of Twitter users have private accounts.
3. "Eminence" (a.k.a. purple) is most popular background color among female users while "shark" (a.k.a. blackish gray) is most popular among men.
4. A full 25 percent of users have never tweeted.
Twitter says it's totally OK with you never sending a single message over its network. "You don't have to build a web page to surf the web, and you don't have to tweet to enjoy Twitter," the company writes on its "about" page. People can join Twitter to get news and listen in on conversations -- without taking part in them.
5. Twitter users want you to know what they're thinking, not where they are.
That is, just 10.3 percent of users have switched on geo-location for their tweets.
There's naturally a bit of fear about having Twitter tag each tweet with the exact location from which it was sent. Why, for example, open yourself to being burglarized by tweeting while away from home? (It's happened!) It's easy enough for someone to see when the longitude and latitude in a geo-tagged tweet suggests you're halfway across the planet from your apartment.
6. There are more women than men on Twitter -- except in the developing world.
We knew from previous studies that women slightly outnumbered men on Twitter, but hadn't realized the extent to which Twitter is a boys' club in up-and-coming countries. In India, more than 80 percent of Twitter users are male. Around 60 percent of Brazil's userbase is made up of men.
7. The most prolific tweeter on Twitter is @InternetRadio, with more than 2 million tweets.
As @InternetRadio's bio describes, it tweets to followers "what Internet Radio Stations are playing, as they play them." What the overwhelming number of tweets that go out hourly prove is that Internet radio stations play a lot of music. No big surprise there.
Seven Foot Wave is a rock band that hasn't tweeted since July 2010. It's Facebook page (with 255 "Likes") has done significantly better, thankfully.
9. It's so obvious it's shocking: the average number of tweets someone sends is directly related to the average number of followers they have.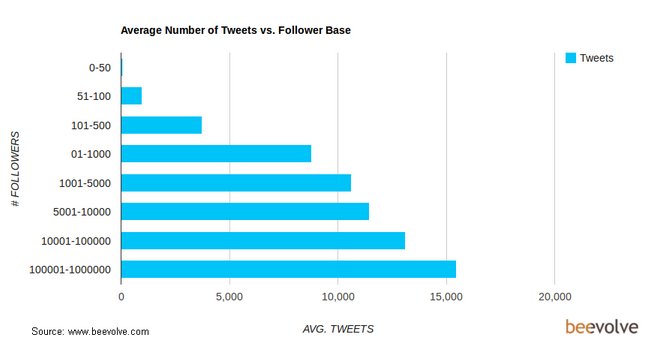 Related
Popular in the Community