Whether her children are throwing a tantrum or leaving LEGOs around causing chaos, freelance illustrator Liesbeth Ton turns her parenting struggles into art.
Ton, who is originally from the Netherlands and now lives in Los Angeles, shares her work at Betje.com ("Betje" is a variant of Liesbeth in Dutch). Many of Ton's illustrations depict an all-too-real experience of life as a mom to three kids.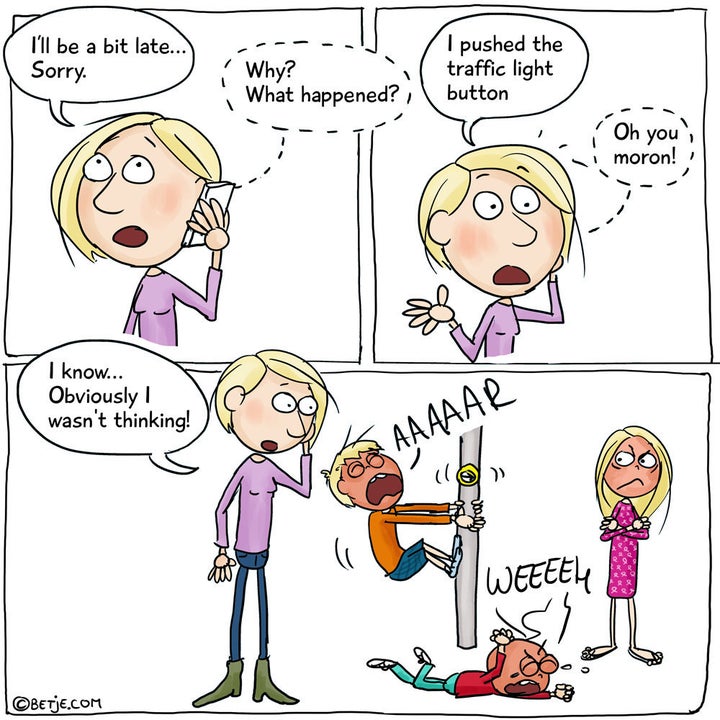 Ton's kids, who are 9, 6 and a year-and-a-half, inspire many of her cartoons. They also seem to be big fans of their creative mom's work.
"They love to read them, although I wonder if they really understand them," Ton told The Huffington Post. "Because my work is mostly about stuff they do all the time, that is weird for grown-ups but completely normal to them (like tantrums because someone else pushed a button first)."
Listening to other parents talk about their kids' shenanigans also sparks ideas for Ton's illustrations. She told HuffPost that adding a bit of humor to the exhausting ups and downs of parenting has helped her "see things in the right perspective."
"Someone once commented that I shouldn't be nagging about parenting, as if it's extremely difficult," she said. "I never thought of it in a negative way, I just like to joke about the struggles."
Ton also loves the feedback she receives on Facebook and Instagram. Seeing moms and dads relate to her cartoons has helped her recognize that all parents are in this together.
"It shows we all have the same struggles," she said.
See more of Ton's parenting comics below and head to her site for more of her work.
Related
Before You Go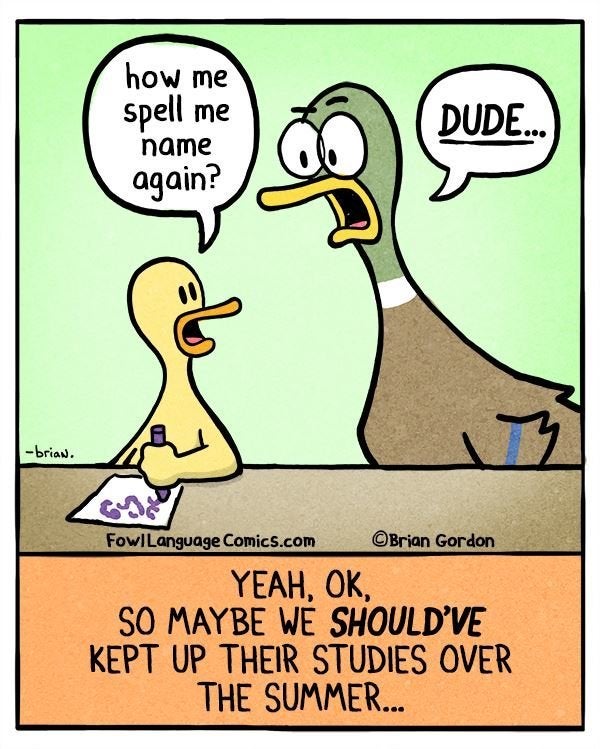 Comics That Sum Up Back-To-School