As I got off the plane in Austin, the first thing I noticed was an airport gift shop displaying T-shirts that read "Keep Austin Weird."
I was in Austin for the annual Religion Newswriters Association conference, and I'd been too busy to do my get-ready-for-Austin homework. All I knew about this city of 850,000 in Central Texas was that my daughter-in-law had heard it was fun and quirky.
Austin is definitely quirky -- in a good way. At every bridge, park and intersection, Austin made me smile.
Austin's Most Endearing Quirks
Gospel Brunch. In Austin, you can have it both ways -- your Sunday morning gospel and your Sunday morning brunch. Not to mention your Sunday morning Bloody Mary. All this and more at Stubb's Gospel Brunch on Red River Road.
Power to the People. The time has come to dismantle the old Holly Street power station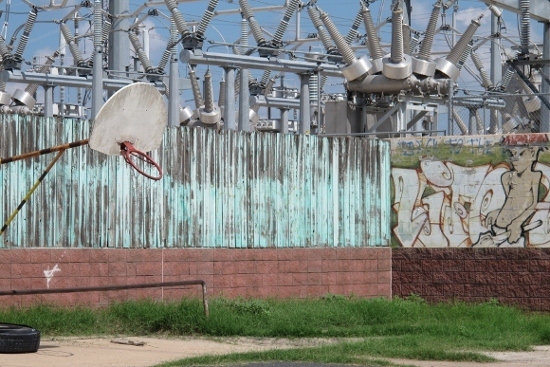 Photo by BF Newhall
at the edge of Lady Bird Lake. Rather than selling the much-coveted land to developers for big bucks, the city fathers and mothers are making plans to turn it into a lakeside park.
Quirky Parking. Austin is among the first cities in the U.S. to adopt reverse angle parking, whereby drivers back into angled street parking so as to minimize accidents when pulling out of the space. Other quirky early adopters of reverse angle parking -- Venice, CA, and Portland, OR.
Front Yard Shrines. In Austin, if somebody you love dies, it's ok to share your grief with a shrine of banners, flowers and photos -- in your front yard, right on the street.
For the Birds. Monk parakeets -- native to South America -- feel right at home in Austin's parks. They've been known to build large communal nests, including one atop a tall light pole that's within squawking distance of Lady Bird Lake (renamed in honor of President Lyndon B. Johnson's first lady, Lady Bird).
People Friendly Bridge. When the old Lamar Bridge across Lady Bird Lake got too crowded and dangerous for bikes and pedestrians, the city did what many cities wouldn't bother to do. It built a pedestrian bridge for walkers and cyclists and threw in some benches for those in no rush to get to the other side.
Winsome Art. Austin artist Virginia Fleck cuts up ordinary plastic shopping bags and painstakingly transforms them into colorful art, including public art for places like Austin's Pickfair Park Recreation Center and Whole Foods Plaza.
Quirky President. Austin is the home of the LBJ Library and Museum, where an automaton tells quirky old LBJ jokes, and a cartoon depicts the 36th president of the United States lifting his shirt to show off his 1965 gall bladder surgery scar to the press.