Mary Cecchini spent years as a marketing professional in corporate America but was compelled to re-evaluate her life after watching her mother suffer from a brain aneurysm. She decided to leave her job to pursue a life of traveling.
While Cecchini admits to having lived a "good life" prior to quitting her job, her adventurous spirit wasn't satisfied by the two weeks of paid vacation time her corporate position granted her.
"I knew that I wanted to have travel, not just as an outlet, as a reprieve from my corporate life," Cecchini said. During her travels, Cecchini started a blog to document her adventures. While looking over her readers' comments, she realized other women wanted to travel but were being held back by fear. To address this, she founded Living Big, an organization that empowers women to travel by organizing group excursions.
She said women often leave the trip feeling more enlightened. "The audience I wanted to serve was women and my method of service was to help enable adventures and travel to happen. Living Big supports women that want to travel and want to go on adventures but don't want to go at it alone."
This video was produced by Rebecca Halperin and Susannah Gruder, edited by Jenna Kline and shot by Barbara Beltramello.
When to Jump, an independent media partner of The Huffington Post, is a curated community featuring the ideas and stories of people who have made the decision to leave something comfortable and chase a passion. You can follow When to Jump on Facebook, Instagram, and Twitter. For more stories like this one, sign up for the When to Jump newsletter here. (Note: The When to Jump newsletter is not managed by The Huffington Post.)
Before You Go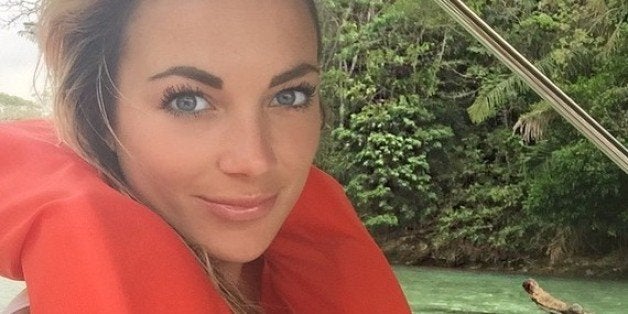 Yes, I'm Pretty and I'm Traveling Alone