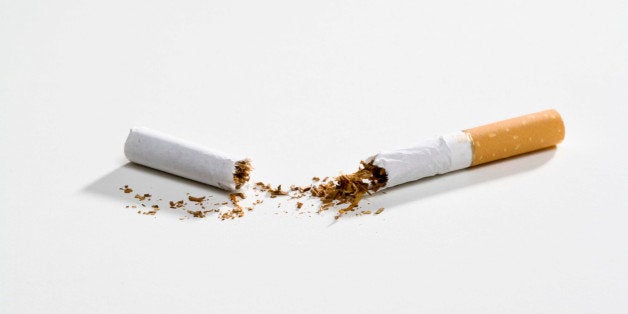 Researchers from the Penn State College of Medicine examined 186 smokers who sought treatment for quitting smoking (which was indicated by participation in a smoking cessation treatment study) and 102 smokers who avoided seeking treatment (which was indicated by not being interested in participating in the treatment study). All of the smokers in the study smoked at least five cigarettes a day.
The researchers asked the participants about past instances where they may have tried to quit smoking and gained weight in the process, as well as whether they were afraid of gaining weight when quitting in the future.
The fear of weight gain from quitting was equal among the treatment-seekers and the treatment-avoiders. However, past weight gain during a quit attempt seemed to influence the desire of smokers to seek treatment again.
About half of the participants had gained weight in a past quit-smoking attempt. Among these people, those who had high concerns about gaining weight were more likely to avoid quit-smoking treatment, researchers found.
Researchers said that doctors helping patients quit smoking should ask them about whether they had experienced weight gain in the past, and should reassure them that there are weight maintenance strategies that can be incorporated into their quit-smoking treatment.