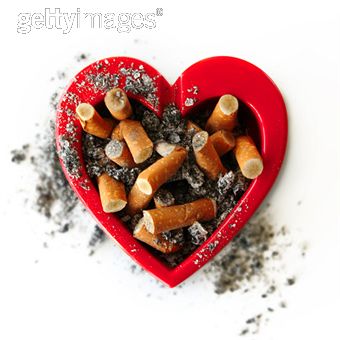 "Quitting smoking is the single most important step smokers can take to improve their health," according to Dr. Norman Edelman, chief medical officer of the American Lung Association. Quitting is also significantly more difficult for the poor than for their better-off brethren, researchers reported in the March 2012 issue of the Journal of the American Public Health Association.
Tobacco use is a leading contributor to socioeconomic health disparities in the United States. Cardiovascular disease is the nation's number one killer of both men and women.
Americans with household incomes of $15,000 or less smoke at nearly 3 times the rate of those with incomes of $50,000 or more, according to the Centers for Disease Control.
More than 2,700 smokers were given nicotine patches and cognitive-behavioral therapy which is based on changing behavior through changing thinking patterns. The researchers assessed participants' progress in quitting smoking at three and six months after the treatment period.
The number of attempts to stop were the same regardless of socioeconomic status, but wealthier people succeeded more often than poorer people, and that disparity in success seems to be widening.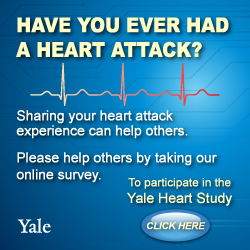 The investigators, led by Christine E. Sheffer, PhD, City College of New York, found that compared to people with the lowest socioeconomic status, those with the highest socioeconomic status were 55 percent more likely to have quit smoking after three months, and 2.5 times more likely after six months. The term socioeconomic status takes into account factors such as income, occupation, education, and where a person lives.

Researchers found that community-based tobacco dependence treatment programs can reduce the effects of socioeconomic gulfs by providing all smokers with needed assistance, but this assistance doesn't impact poverty-related factors--like stress, coping resources, psychological issues, exposure to other smokers, and use of treatment resources. Ultimately, the poorer the smoker, the poorer the treatment outcomes.
---


Heart attack survivors, please click on the blue Public Service banner above and take the Yale Heart Study. If you haven't had a heart attack, click and forward to someone you love who has had a heart attack. Thank you.
For more by Suzanne O'Malley, click here.

Related