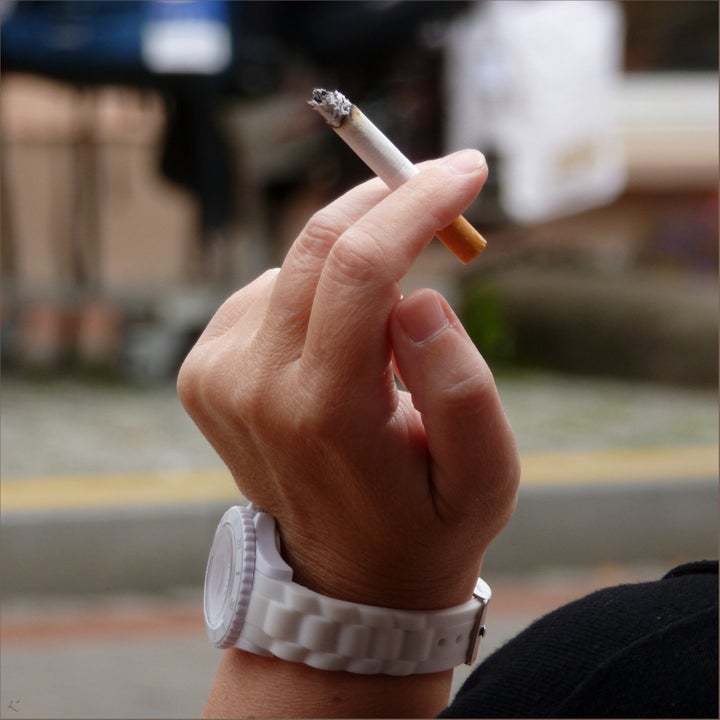 The psychological impact of quitting smoking on a person's well-being is often overlooked. A well-designed study published in the new December issue of Annals of Behavioral Medicine offers comfort for smokers who are gearing up to take the plunge as the new year approaches.[1] The innovative study of 572 smokers, done by a team of well-seasoned researchers at the University of Wisconsin School of Medicine, involved real-time measurements called ecological momentary assessments. The study sampled smokers' withdrawal symptoms for a week before and after quitting, and for a week after they made it to the one-year mark. These new findings can help ease smokers' (often vague) fears of quitting. Unfounded fears can keep smokers in a bunker, and hold them back from enjoying the very real medical and mental benefits of quitting.
According to this new study, comparing life before quitting to life one year after quitting:
There was a decrease in "stressful event frequency" for those who had quit. This lends support to previous studies showing that "quitting smoking decreases stress."
The "quitters experienced a steep decline in craving while continuing smokers' craving levels only decreased slightly."
The "quitters experienced declines in restlessness and anger/irritability from pre-quit to one year while continuing smokers' levels either remained stable or increased."
The study's findings on anger/irritability were a trend only because they fell just short of statistical significance. However, there are many other reasons besides withdrawal that smokers who quit, in comparision to continuing smokers, may still be angry. For example, many quitters need to practice handling anger without smoking, since reaching for a cigarette may have been an automatic response to "anger management" for many years! Despite the stereotype of the angry/irritable quitter, this research suggests that one year after quitting, many former smokers are likely to be less angry than continuing smokers.
Quitters had significantly improved when the study compared their state just after quitting to one year later on many symptoms of nicotine withdrawal syndrome. These include anger, anxiety, difficulty concentrating, restlessness, hunger and craving. The study confirms prior findings that acute smoking withdrawal when present is a temporary state, typically lasting about as long as a bad cold. The smoker is therefore not trading in their smoking life for a lifetime of withdrawal. They are instead trading off some short-term discomfort for a much better outcome in the long term. As summarized in the DSM Manual of Mental Disorders:[2]
"Withdrawal symptoms can begin within a few hours of cessation, typically peak in one to four days, and last for three to four weeks."
In the normal course of events, this initial healing continues throughout the whole first smoke-free year with demonstrated long-term benefits.
This research adds to a growing body of knowledge showing more clearly than ever that quitting smoking makes life better. Quitting is not only the best way to protect your body and your health, but also brings measurable benefits in terms of emotional well-being. As you contemplate your New Year's resolutions, where would you like to be this same time next year? How does feeling less stressed, less craving, less restless, irritable and angry sound?
Dr. Daniel Seidman is director of smoking cessation services at Columbia University Medical Center, and author of Smoke-Free in 30 Days: The Pain-Free, Permanent Way to Quit, with a foreward by Dr. Mehmet Oz (Simon & Schuster 2010). For more details about the book, go to www.danielfseidman.com.
[1] Tanya R. Schlam, Megan E. Piper, Jessica W. Cook, Michael C. Fiore and Timothy B. Baker. "Life 1 Year After a Quit Attempt: Real-Time Reports of Quitters and Continuing Smokers." Annals of Behavioral Medicine, Vol. 44, Issue 3, 309-319. December, 2012.
[2] Diagnostic and Statistical Manual of Mental Disorders, Fourth Edition. Published by the American Psychiatric Association, Washington D.C. 1994. p. 246
Popular in the Community