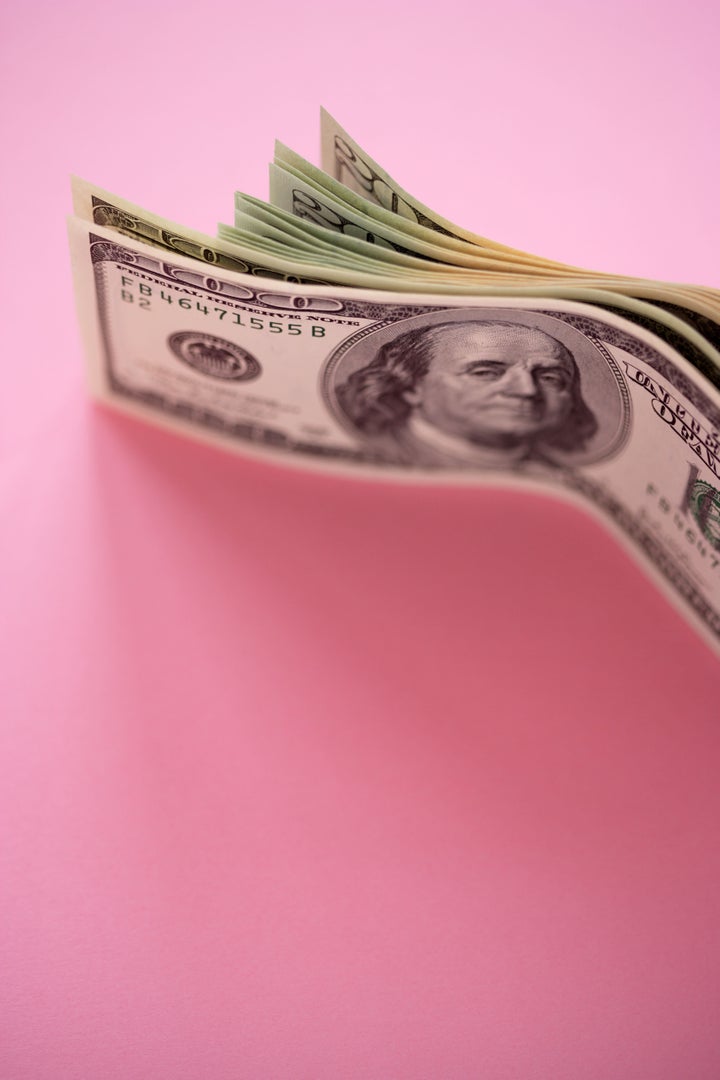 Ever heard the phrase "starving writer"?
Okay—maybe you're living it?
It may help to know you're not alone.
Here are tales from authors who suffered through relative destitution before their writing took off. Can you guess who these authors are?
TIP: Avoid spoilers! Jot down your answers before scrolling to the bottom to peek at the full answer list.
1. Many people know that this author was a single mother, newly divorced, living off food stamps, unemployed, in a mice-infested flat in Edinburgh when she finished her first book. Life must have appeared to be pretty bleak; allegedly, she wrote in cafes because she couldn't afford to heat her place. Her first book contract was for a measly 10,000 pounds—not big money in the book biz. But little by little, word about her books got out. A publishing company bought the rights to publish in America for $100,000 (which seems like a steal in hindsight). These days, this author is richer than the Queen of England. You know who she is, right? Yeah—this one's a freebie.
2. This child of a single, working-class mother started his career as a worker at a Laundromat. He was also a janitor for a while until he found work teaching at a public school. He and his wife struggled financially, living in part on her student loans and his occasional income from writing. He had to borrow money from his wife's grandmother to buy shoes. His first book deal was for $2,500…not very much at all…until reprint rights sold for $400,000. To celebrate, he bought his wife a hairdryer. Here's what he has to say about money and writing: "Writing isn't about making money, getting famous, getting dates, getting laid, or making friends. In the end, it's about enriching the lives of those who will read your work, and enriching your own life, as well. It's about getting up, getting well, and getting over. Getting happy, okay? Getting happy."
3. This author was forced to live with impoverished relatives when his own father was thrown in jail for not paying his debts. He left school in order to work ten-hour days at a warehouse, pasting labels on boot polish. When he did return to school, he found himself thrust into a dog-eat-dog, run-down, factory-style school that churned out students. He found work as a journalist, writing under a pen name (Boz), until he began to publish serialized novels. He went on to become very famous and beloved, in part because his works so aggressively champion the causes of the poor.
4. This author might have wanted to go to college, but since he couldn't afford it and didn't get a scholarship, he joined the Indian Imperial Police in Burma. For a time, he lived in poverty in Paris and London, sometimes homeless, sometimes taking jobs where he could get them, caught in a cycle of receiving charity but being unable to pull himself out of destitution. When the Spanish Civil War started, he volunteered. Eventually he made a living writing book reviews and, later, war propaganda. He was forty-one when his first novel, an anti-communist allegory set in a barnyard, brought him literary success.
5. This author's parents (a Mexican father and a Chicana mother) originally settled down in one of Chicago's poorest neighborhoods. With six brothers and working class parents, the purse strings were tight. Her mother was a voracious reader who often took her to the library. Her father's work meant the family could never settle down, and they moved regularly between Mexico City and Chicago. Eventually, the author's early experiences became her bread and butter; a distinct voice and perspective made her a stand-out at the University of Iowa and beyond. Do you know who she is?
THE ANSWERS:1. J.K. Rowling 2. Stephen King 3. Charles Dickens 4. George Orwell 5. Sandra Cisneros
QUESTION: Did you guess every one?
Related
Popular in the Community