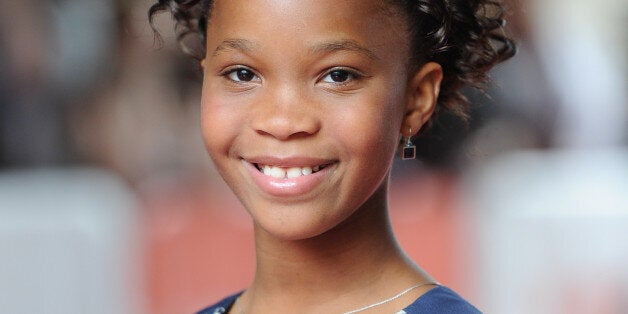 Quvenzhané Wallis has accomplished more than most kids her age. At 9 years old, she became a household name as the youngest actress ever to receive an Oscar nomination for Best Actress for her role as Hushpuppy in the 2013 film, "Beasts of the Southern Wild." Now, at age 11, she's set to star as the titular character in a remake of "Annie," the iconic 1982 movie adapted from the Broadway musical by the same name.
Directed by Will Gluck, produced by Jay Z, Will Smith and Jada Pinkett-Smith, 2014's "Annie" co-stars Jamie Foxx as Will Stacks (an update of the character Daddy Warbucks). Cameron Diaz will play the cruel and incorrigible Ms. Hannigan.
"It was really fun and everybody was really nice," Wallis told HuffPost Entertainment of working with the all-star cast while promoting a new book released by Banfield Pet Hospital, "My Very, Very Busy Day." "And Jamie Foxx was, of course, very funny. He told me to have fun and always be yourself."
Wallis is confident that this role will help her -- and her puppy purse -- make it back on the red carpet during award show season. Asked if she's hoping to get another Oscar nomination one day, the actress said, "For 'Annie,' of course, and yes!"
"It was really exciting because it was a great opportunity and it's not like it happens every single day," Wallis said of her experience as a nominee in 2013. As for how she made it this far, Wallis, who wants to be a veterinarian someday, insists it's all about following your dreams.
"Stay confident and don't let anyone tell you that you can't do it," Wallis said, "because, trust me, you can. Look at me!"
"Annie" hits theaters Dec. 19, 2014.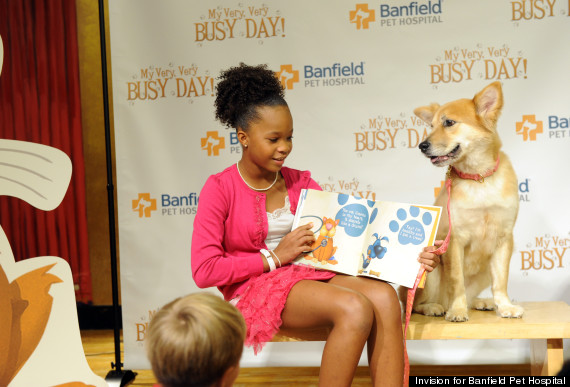 Quvenzhane Wallis, joined by her four-legged co-star, Sandy, reads aloud from Banfield Pet Hospital's first-ever children's book, "My Very, Very Busy Day," at a book launch event at the Children's Museum of Manhattan, on Oct. 15, 2014, in New York City.
Before You Go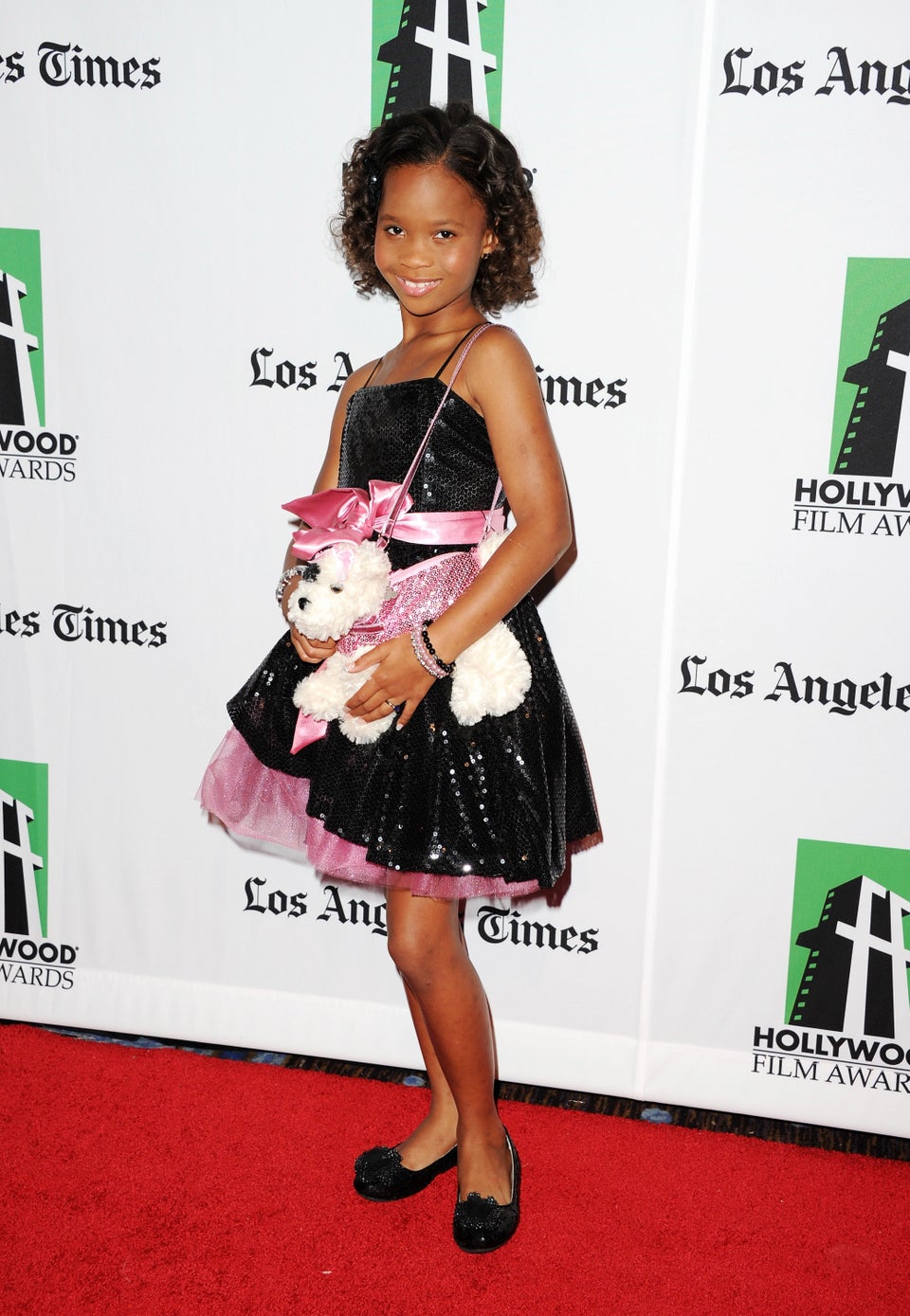 Quvenzhané Wallis & Her Puppy Purses
Popular in the Community