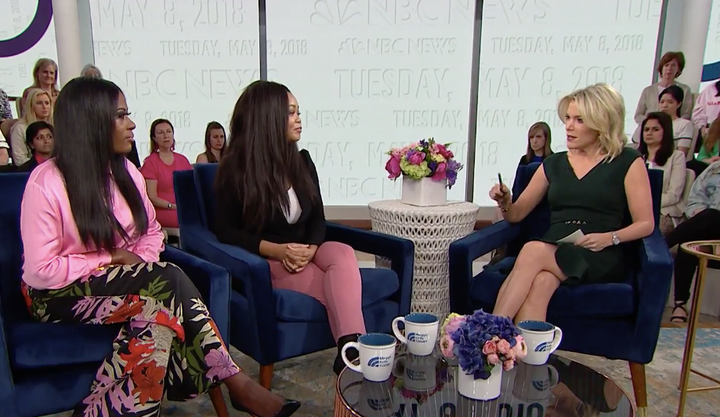 In a Tuesday morning appearance on "Megyn Kelly Today," two women who dated R. Kelly shared disturbing details about how he allegedly abused and controlled them.
Asante McGee and Kitti Jones, who went public with their abuse accusations last summer, told host Megyn Kelly they both lived with the singer at different points over the past several years in Atlanta and Chicago.
"I had to wear sweatpants. I had to stand up when he would walk into a room," said Jones, who says she began dating the R&B star in 2011.
Both women allege the singer controlled many aspects of their lives, including what they ate, when they used the bathroom, and who they spoke to on their phones, which he allegedly monitored by adding them to his personal phone plan.
"You would have to send a text message to one of his runners, just asking if you could go to the restroom, and they would relay the information to him," Jones said. "You weren't free to walk throughout the house."
"We were required to call him 'Daddy.' You would address him as 'Daddy,'" said McGee, who dated Kelly between 2014 and 2016. Both women said that not using the nickname would lead to punishment, like being slapped. 
Kelly's representatives have dismissed the claims as a "conspiracy."