The woman whose family claims she is being held hostage by R. Kelly is speaking out.
BuzzFeed's report cites claims from family members of the alleged victims that Kelly has women living in multiple properties in Chicago and Atlanta, who he purportedly controls and uses for sex. According to the claims, if the women break his various rules, he punishes them "physically and verbally."
But Savage, who did not disclose her current residence, says she is doing fine.
"I am in a happy place with my life and I'm not being brainwashed or anything like that," she explained. "It just came to a point where it definitely has [gotten] out of hand. I just want everybody to know ... that I am totally fine and everything is OK with me."
When asked by TMZ if she was living with other roommates or if she is free to leave her current residence, Savage declined to answer.
On Monday, Savage's family members held a press conference about her relationship with the 50-year-old R&B legend. Previously, they told BuzzFeed that they hadn't seen Savage since 2016.
"My daughter is being held against her will," her father, Timothy Savage, told reporters in Johns Creek, Georgia, near where Kelly has a home. "The last time I saw my daughter she was in a horrible condition."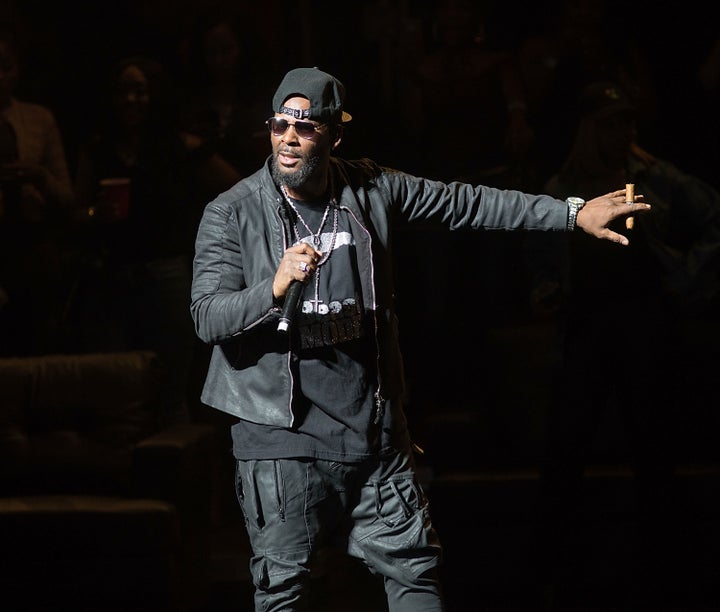 "Mr. Robert Kelly is both alarmed and disturbed by the recent revelations attributed to him," a rep for the singer told TMZ. "Mr. Kelly unequivocally denies such accusations and will work diligently and forcibly to pursue his accusers and clear his name."
Linda Mensch, a civil lawyer in Chicago who represents the star, also provided an emailed statement to BuzzFeed in response.
We can only wonder why folks would persist in defaming a great artist who loves his fans, works 24/7, and takes care of all of the people in his life. He works hard to become the best person and artist he can be. It is interesting that stories and tales debunked many years ago turn up when his goal is to stop the violence; put down the guns; and embrace peace and love. I suppose that is the price of fame. Like all of us, Mr. Kelly deserves a personal life. Please respect that.
Kelly is currently performing at multiple venues across the U.S.