R. Kelly got a bit miffed Monday afternoon when HuffPost Live host Caroline Modarressy-Tehrani questioned the artist about how the sexual assault allegations against him impact the way fans consume his music.
Kelly was so affronted by the line of questioning that he up and left the studio -- but not before he commented on Modarressy-Tehrani's appearance, wondered whether she knew what the word "deposition" meant and questioned her level of intelligence. The only silver lining was that we got to see Modarressy-Tehrani keep her calm while being berated for asking the questions that any reporter should. (Watch a selection of clips from the interview below.)
In the midst of Kelly's deflection and abject horror that a reporter would deign to be anything but "positive" about him and his career, Modarressy-Tehrani responded like a boss. When Kelly called her a "beautiful woman," she reminded him, "You don't have to comment on my appearance, sir." When he continuously cut her off, she told him, "Now let me do my job for a second because I haven't been able to ask you a question for a moment," before pressing him on the topics he'd been dodging.
Asking the tough questions -- even when they don't have clear or comfortable answers -- is exactly what reporters are tasked with doing.
A little background: Kelly has been accused of sexual assault by dozens of young women -- many of them in the context of lawsuits, many of them minors. The story was first reported in December 2000 by Chicago Sun-Times reporters Jim DeRogatis and Abdon M. Pallasch. In the years since, as the Village Voice reported in 2013, DeRogatis has "interview[ed] hundreds of people...including dozens of young women whose lives DeRogatis says were ruined by the singer."
I think in the history of rock 'n' roll, rock music, or pop culture people misbehaving and behaving badly sexually with young women, rare is the amount of evidence compiled against anyone apart from R. Kelly. Dozens of girls -- not one, not two, dozens -- with harrowing lawsuits. The videotapes -- and not just one videotape, numerous videotapes... You watch the video for which he was indicted and there is the disembodied look of the rape victim. He orders her to call him Daddy. He urinates in her mouth and instructs her at great length on how to position herself to receive his "gift." It's a rape that you're watching. So we're not talking about rock star misbehavior, which men or women can do. We're talking about predatory behavior. Their lives were ruined.
A note to famous people seeking media promotion: If you've been accused of assaulting multiple minors, be prepared to be questioned about it.
As Modarressy-Tehrani told Kelly after he repeatedly dodged her questions but offered his "love," "You don't need to give me any of your love, sir...I just wanted to ask the question."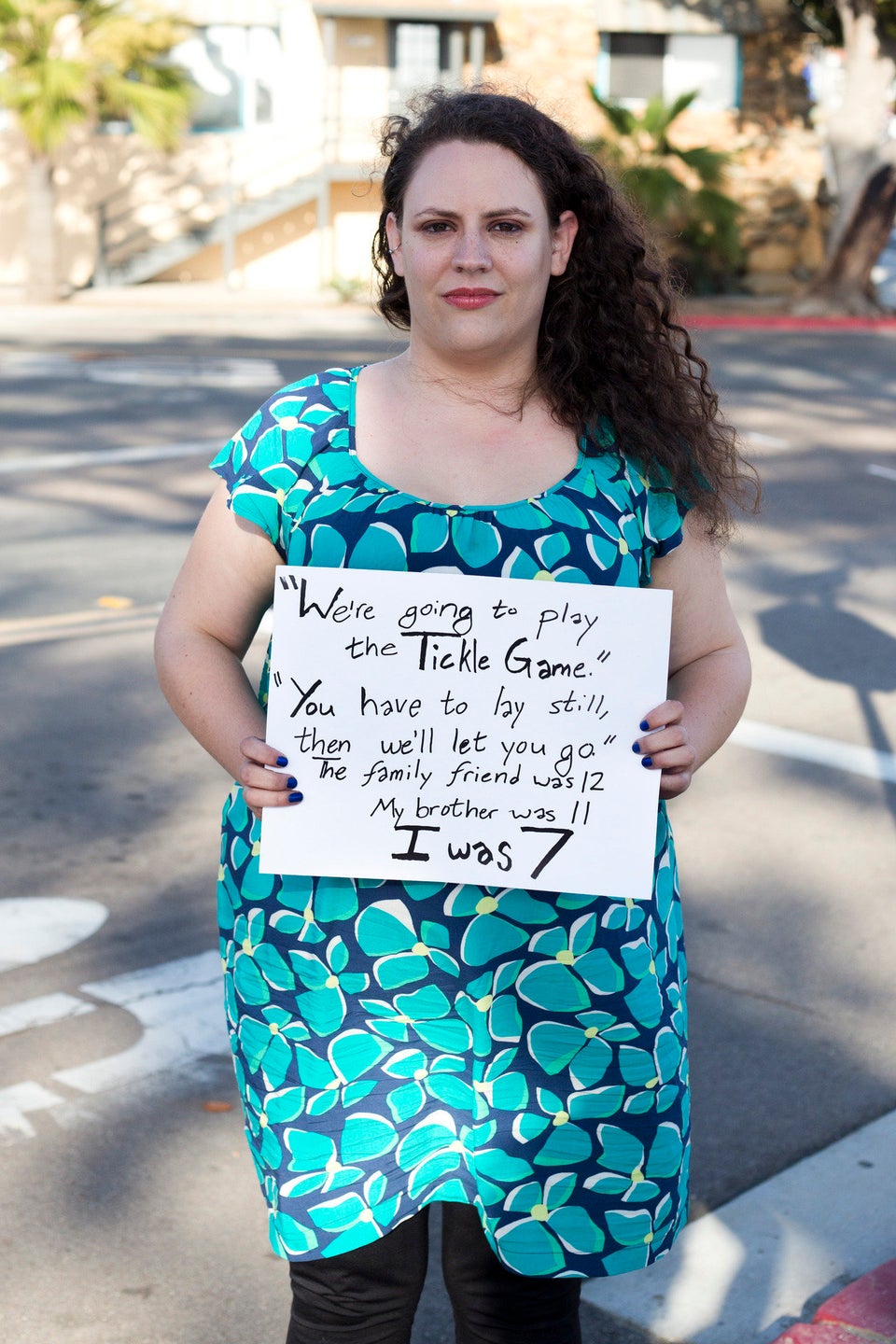 40 Powerful Images Of Surviving Sexual Assault
Related
Popular in the Community