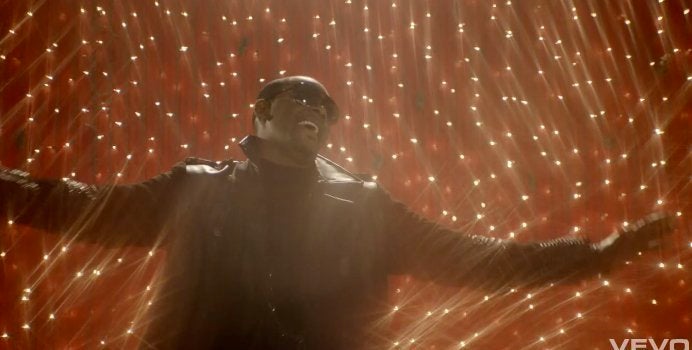 Man, R. Kelly has done it again. The always controversial and often parodied R&B don has released the music video for "Share My Love," a decadent look into a world that's one part '70s banquet hall, one part "look at all my model girlfriends" and every other part classic R. Kelly cheese.
"Share My Love" recalls another one of Robert Kelly's songs, "Step in the Name of Love." The video for the latter track also featured R. Kelly dancing around with his arms outstretched as a swanky party took place, but unlike the "Step" video (which was released in 2003), the "Share" visual don't appear to take place on a yacht. Even Kells isn't recession-proof.
If the R&B singer's video isn't that original, perhaps his busy schedule is to blame. It was recently announced that "Trapped in Closet," the dramatic rap opera which started out as one 16-minute song and evolved into a pop culture sensation, will return to television.
The trails of Sylvester, Twan and Pimp Lucius generated a cult-like devotion in the series' fans and cemented R. Kelly's image as that of the lovingly ridiculous soul singer at a time when he was in court fighting some pretty horrifying charges. (The "I Believe I Can Fly" singer was accused of making a sex tape with a minor, but was acquitted after the jury concluded that it was impossible to identify the girl in the footage).
But now, in 2012, Kelly seems to be having a great time. Aziz Ansari may have lampooned the singer in his new stand-up, but when your life is a party like the one depicted in this video, who cares?
The lyrics to "Share My Love" are somewhat of a revelation. Here's the second verse:
Now that we're in this room,

Let's do what we were born to do

Populate! Let's get together

Populate!
WATCH: R. Kelly - Share My Love (dir. by Director X)
Popular in the Community