Another woman is speaking out against R. Kelly.
Jones' comments arrive nearly three months after a bombshell BuzzFeed report accused the singer of holding multiple young women against their will in an abusive sex "cult." While the circumstances differ with each account, the descriptions of Kelly exerting total control over young women in and outside the bedroom, as well as videotaping sex acts without their consent, remain similar.
Before introducing herself to Kelly at an afterparty in June 2011, Jones told Rolling Stone that she idolized the singer from afar ― she'd described him as her version of Brad Pitt, attended seven of his concerts and featured his music on her radio program. When their fateful meeting finally occurred, they hit it off, and Kelly invited her to his next tour stop.
"He was handsome. He represented a powerful man," she explained. "He just owned the room [and had] all the things that make up that 'Oh my God' factor."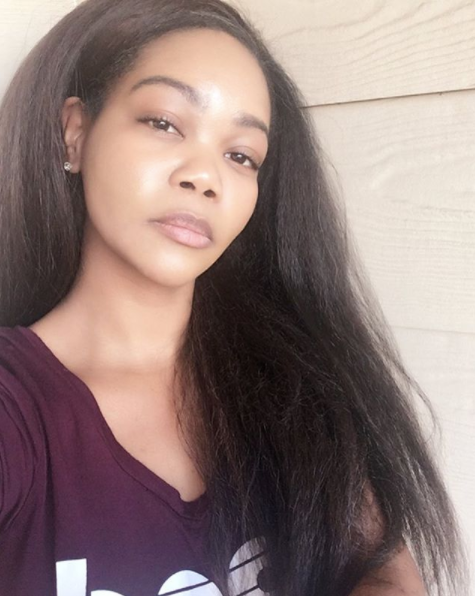 Kelly has dodged allegations of sexual misconduct involving minors since 1996, settling multiple lawsuits with young women over the years for undisclosed sums. The singer would have faced jail time had be been convicted of allegedly having sex with a 14-year-old in a leaked video tape, but he was acquitted in 2008 on 14 charges of making child pornography.
In 2011, Jones was still working as a DJ for the hip-hop and R&B station 97.9 The Beat and says she attempted to keep her relationship with Kelly professional, until an incident after his concert in Denver. Kelly reportedly asked Jones to meet him in his hotel room, and when he arrived she claims he "pulled out his penis and started pleasuring himself" before even greeting her.
The two proceeded to have oral sex, during which Jones claims Kelly said he needed to "train" her and "teach [her] how to be with me."
"I was attracted to him and was just like, 'Well, OK. Fine.' Maybe he just has weird ways of getting off," she said.
While the encounter left her shaken, Jones says she and Kelly continued their relationship. The DJ quit her job in November 2011 to live with the singer full-time in his Chicago apartment. Now that she was under Kelly's roof, Jones claims he controlled every aspect of her life, from her wardrobe and bathroom schedule to communication with the outside world.
She also says that he insisted she "stand up and greet daddy" every time he came into a room.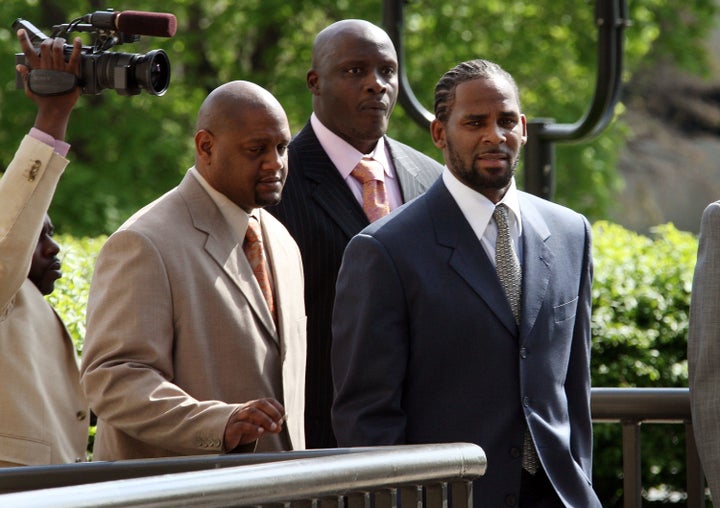 This was around the time when Jones alleges Kelly began physically abusing her ― she recounted 10 separate instances of abuse in the first year of living together. For example, after she questioned him over the now infamous video tape that was used as evidence in Kelly's child pornography trial, she claims he kicked and slapped her multiple times.
Jones joined Kelly on another tour in 2012. During that tour, she was featured in a mid-performance skit in which Kelly would simulate oral sex with her on stage.
While Kelly is rumored to keep a stable of young women at his disposal, Jones says she was separated from his other girlfriends until she was moved to his recording studio in January 2013. At the studio where Jones lived with his two other girlfriends, Kelly allegedly took away her phone for months, starved her for days at a time, and forced her to participate in group sex. Jones also claims that she witnessed Kelly urinating on two women without their consent while they were engaging in group sex.
"You can't say no because you're going to get punished," Jones said. "You just become numb to what's happening. It's so traumatic the things that he makes you do to other people and to him."
According to Jones, Kelly videotaped all of these encounters, and would watch them again and again for personal pleasure.
In September 2013, Jones says she left Kelly, convincing the singer to let her go to Dallas to visit her son. Leaving most of her possessions behind, she never returned to the complex. She did, however, see him once more in hopes of obtaining some personal items after Kelly's concert in Dallas a month later. That's when the singer reportedly abused her for the final time, attacking her on his bus.
Jones has since started a nonprofit organization called Stop Protecting Your Abuser, while Kelly continues to deny all claims, framing their relationship as completely consensual.
"Mr. Kelly is aware of the repeated and now evolving claims of [Ms. Jones]," Kelly's representative wrote in a statement. "It is unfortunate that Ms. Jones, after public statements to the contrary, is now attempting to portray a relationship history with Mr. Kelly as anything other than consensual involvement between two adults. As stated previously, Mr. Kelly does not control the decision-making or force the actions of any other human being, including Ms. Jones, by her own admission. Any claim of wrongdoing of any kind or of mistreatment of any woman by him is false, ill-motived and defamatory."