The photographer who captured the notorious image of a man about to be killed by an oncoming subway car defended himself in multiple interviews on Tuesday and Wednesday, saying that he had no chance to help the man out of the subway tracks where he had been pushed.
The New York Post sparked outrage by putting the horrifiying picture of Ki Suk Han's imminent death on its front page on Tuesday. The picture was taken by R. Umar Abbasi, a freelance photographer for the Post who happened to be in the subway station. He said he had started taking snaps so that the driver of the subway would see his camera's flash and be alerted that something was wrong.
Abbasi's photographs were hotly debated by photojournalists, with some saying Abbasi had a duty to help, not take pictures, and others defending his actions.
Writing in the Post, Abbasi said the image of Han on the tracks was haunting him:
It was one of the most horrible things I have ever seen, to watch that man dying there. When it was over, I didn't look at the pictures. I didn't even know at all that I had even captured the images in such detail. I didn't look at them. I didn't want to. It was just too emotional a day.

I brought the camera memory card back to the office and turned it in. Two detectives came and looked at the photos and I just sat in a chair.

When I finally looked at them late that night, my heart started racing. It was terrible, seeing it happen all over again. I didn't sleep at all. All I can hear is that man's head against that train: Boom! Boom! Boom!

I have to say I was surprised at the anger over the pictures, of the people who are saying: Why didn't he put the camera down and pull him out?

But I can't let the armchair critics bother me. They were not there. They have no idea how very quickly it happened.
The morning show did a nearly 11-minute segment with Abbasi, with both Matt Lauer and Savannah Guthrie interviewing him together.
"It took me a second to figure out what is happening," he said of the incident. "The only thing I could think of at the time was to alert the driver with my camera flash, and I started running."
Lauer pointed out that there were 22 seconds between Han's being pushed and the subway hitting him.
"22 seconds is a long time," Lauer asked Abbasi. "Was there nothing you could have done?"
"The people who were standing close to him ... they could have," Abbasi said.
"It looks like you're very close," Lauer said, holding up the Post front page.
"This is a frozen moment," Abbasi said, explaining that the train hit Han a second later. "There is no way I could have rescued Mr. Han," he said.
Abbasi acknowledged that he had sold the photo to the Post, but said he had no control about its placement on the front page.
Related
Before You Go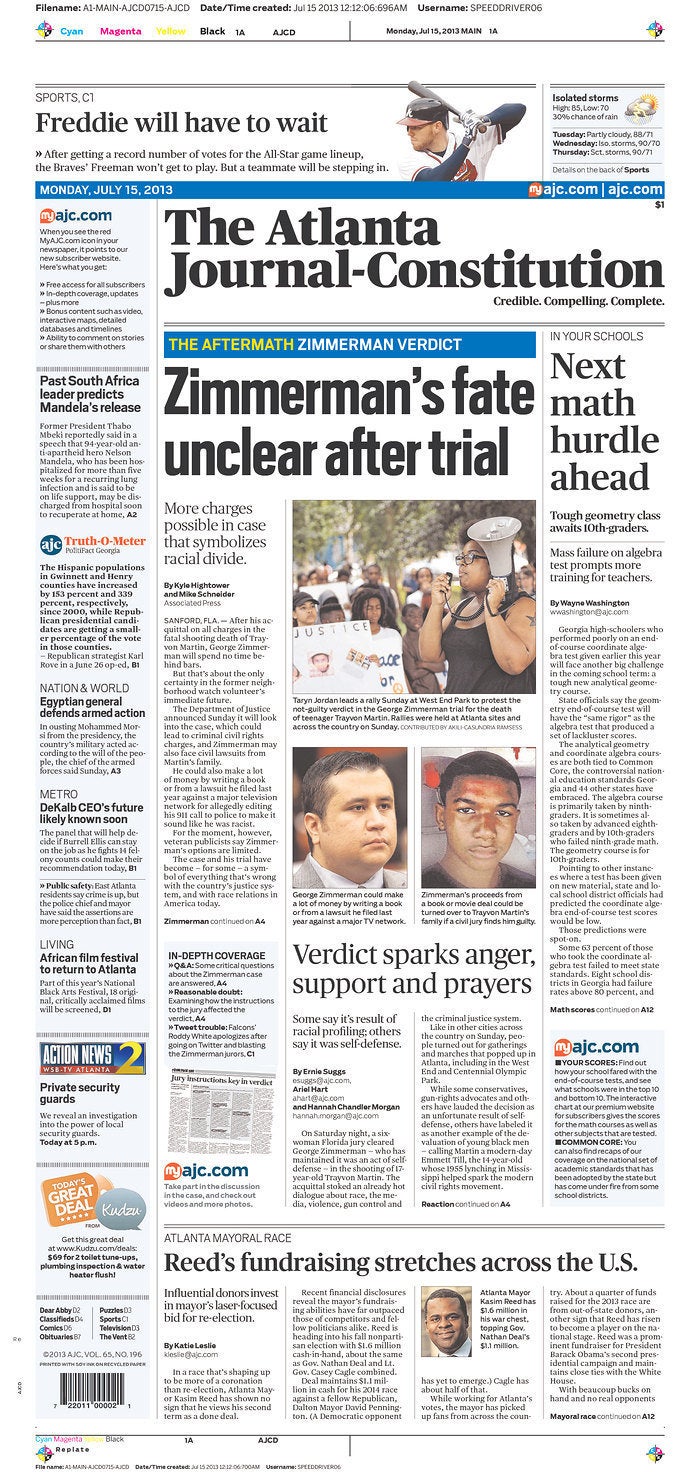 25 Biggest U.S. Newspapers In 2012
Popular in the Community