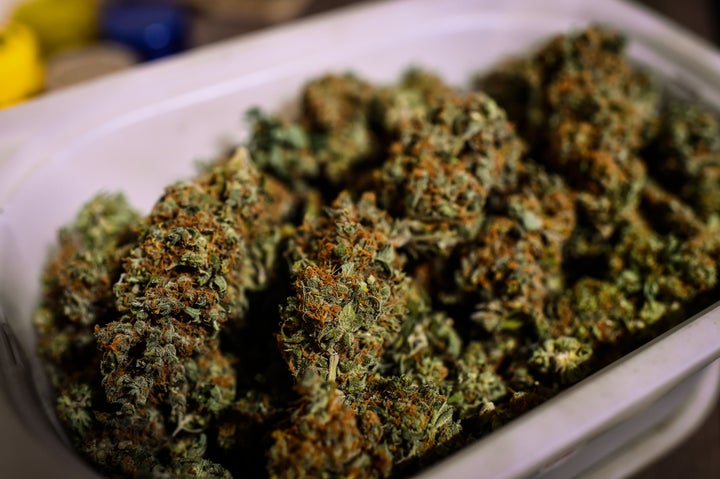 Some Passover seders are about to get a little more ... uplifting.
Though Marijuana is a type of kitniyot, or legume product, usually forbidden over Passover, Rabbi Chaim Kanievsky has given permission for people with a medical need for it to eat or smoke during the seven-day Jewish holiday.
Kanievsky, who is based in the town of Bnei Brak, a devout enclave outside Tel Aviv, made the legal ruling after smelling the plant and determining that it had a "healing" scent. He can be seen sniffing it in a video and subsequently making the Jewish blessing acknowledging God for creating "different types of spices."
An Israeli pro-marijuana group had asked the rabbi to assess marijuana's compliance with Passover's unique dietary restrictions.
Kanievsky's landmark decision is just in time for the start of Passover on Friday evening. There is no indication, however, that the rabbi was aware the ruling came just a day before the storied international marijuana holiday, 420.
Traditional Jews refrain from eating leavened bread and other similar products on Passover, a Jewish holiday commemorating the biblical exodus of the Israelites from Egypt.
Ashkenazi Jews -- those of Eastern European descent -- adhere to an additional prohibition on kitniyot, a variety of legumes like rice and beans that it was once believed could be mistaken for forbidden leavened products.
(The rabbinic law-making body of the Conservative Jewish movement, a progressive Jewish denomination mostly based in the United States, recently decided to permit consumption of the previously forbidden legumes on Passover.)
In addition to Passover's special kosher guidelines, observant Jews adhere to year-long prohibitions on certain animals and other ingredients, requiring most foods to be deemed kosher by a rabbinic authority.
Options are also growing for Jewish pot smokers looking to stay within the faith's year-round dietary laws.
The Orthodox Union, an American Modern Orthodox rabbinic organization, certified kosher in December all of the edible medical marijuana products of Vireo Health, one of five New York state-approved medical cannabis dispensaries.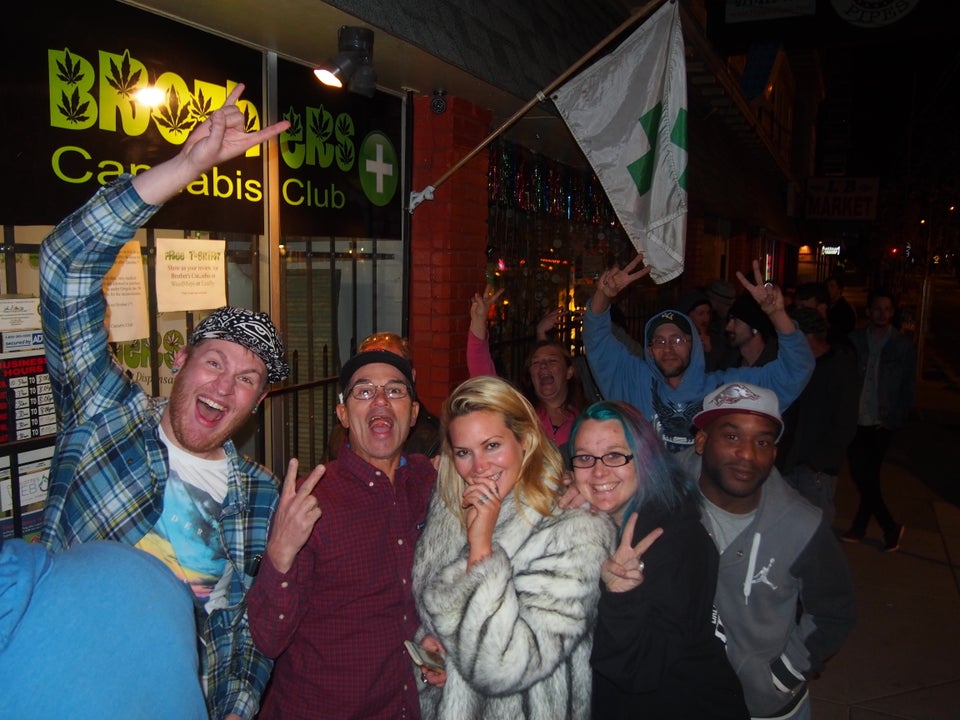 Recreational Marijuana Sales Legalized In Oregon
Popular in the Community