Rabbi Shmuley Boteach, the Republican congressional nominee running against Rep. Bill Pascrell (D-N.J.), has released a new campaign ad in the vein of Clint Eastwood's debate against an empty chair at the Republican National Convention.
Boteach carries around -- and talks to -- and empty suit meant to symbolize Pascrell in the new web video, which was released Monday. The video is part of Boteach's "Where's Bill?" campaign, which the rabbi has launched to say that Pascrell has been absent from the campaign trail since his June primary victory over Rep. Steve Rothman (D-N.J.). The video was released the same day that Pascrell announced his campaign team for the general election.
Boteach -- a former spiritual adviser to Michael Jackson who is being backed by casino mogul Sheldon Adelson -- has been pushing the "Where's Bill?" campaign for several weeks. In the ad, Boteach, the author of "Kosher Sex," starts by talking to Pascrell's closed campaign office and then takes an empty suit that was hanging on the security gate for a walk around the district, while talking to the suit. The video shows Boteach talking to people at a farmers' market and a hair and nail salon, asking them if they've seen Pascrell. The 57-second video ends with Boteach talking to the suit in a diner about policy issues.
Boteach's campaign manager, James Genovese, said that while the video bares similarities to Eastwood's RNC speech, the rabbi filmed the scenes a week before the speech. The Boteach campaign did not release the video until yesterday.
"We filmed the Empty Suit thing on Aug 23; Eastwood speech was Aug 30. It's pretty obvious that Clint Eastwood is taking his political cues from Rabbi Shmuley. And our video's point is being proven," Genovese said in an email. "Pascrell has done nothing all summer, as you can see from the attached screen shot from August 21, which shows that Pascrell hadn't even updated his website in nearly 3 months. The fact that he's suddenly hired an army of political operatives proves he finally understands what we've known all along -- there's a real race in New Jersey's 9th District."
Pascrell spokesman Keith Furlong said that the Democrat has been traveling around the newly-drawn district -- which encompasses parts of Bergen, Hudson and Passaic Counties -- along with attending to his official duties. He noted that Pascrell has held several town hall meetings and has meet with local officials, along with distributing government grants.
"Congressman Pascrell can be found doing his work on behalf of middle class taxpayers from northern New Jersey," Furlong said. "Congressman Pascrell continues to fight for middle class taxpayers and American jobs, and he stands in direct opposition to the radical conservative agenda."
Pascrell defeated Rothman in the June primary following an acrimonious campaign set-up, after Rothman relocated to the same district as Pascrell when his home town of Fair Lawn was placed into a toss-up district with Rep. Scott Garrett (R-N.J.). Rothman has moved to Englewood, where he served as mayor in the 1980s.
Adelson and his wife, Mariam, announced their support for Boteach last month, making a half-million dollar donation to a super PAC, Patriot Prosperity PAC, which is backing the Republican.
Earlier this year, Boteach raised eyebrows when he campaigned alongside realty show star Jon Gosselin to promote the need for tax-deductible marriage counseling. Gosselin -- who's marriage fell apart on national television following allegations of an affair with the daughter of his wife's plastic surgeon -- said that he believes his marriage could have been saved if marriage counseling was tax deductible. Boteach is a spiritual adviser to Gosselin.
Before You Go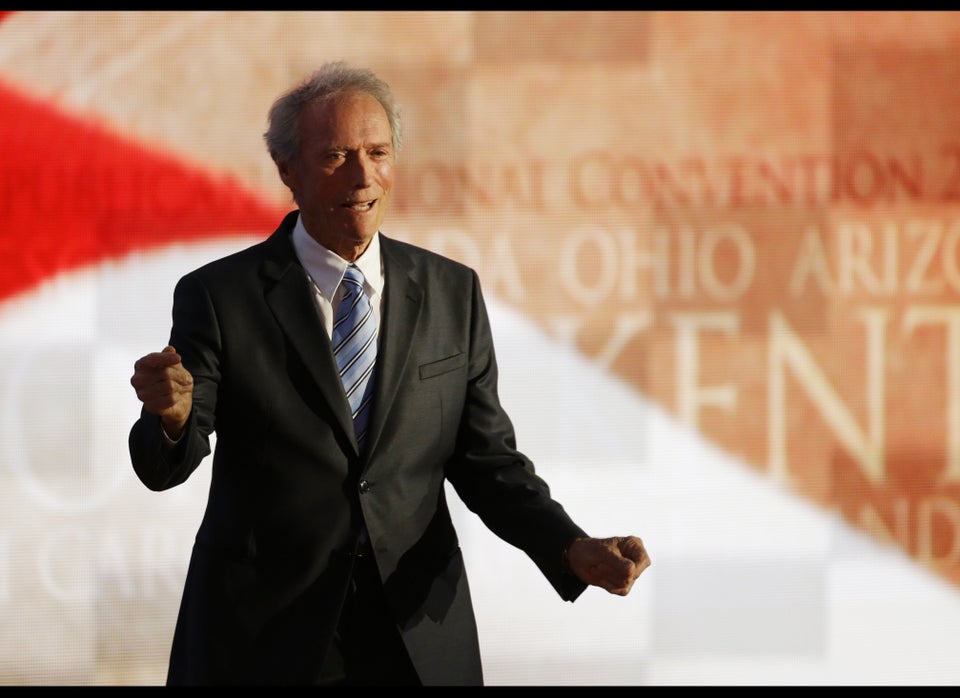 10 Best Lines From Eastwood's RNC Speech
Popular in the Community