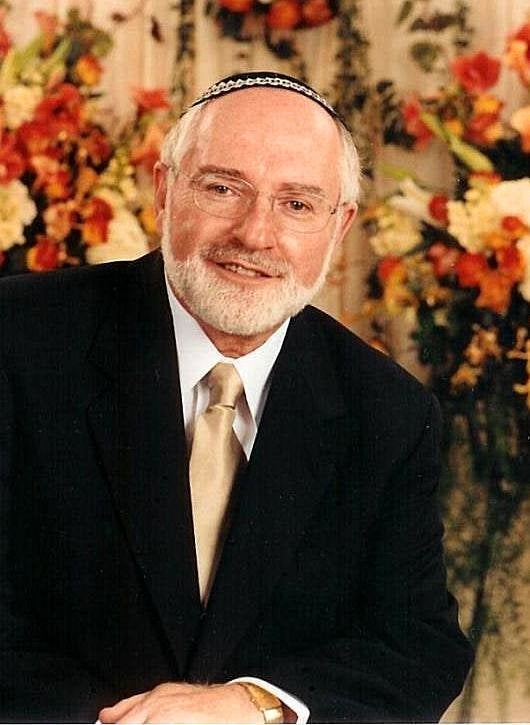 The founder of Rabbis for Romney says he won't divulge the names of its members because he fears they will be criticized for breaking with the majority of Jews who support President Barack Obama.
"I don't want to happen to them what happened to me," said Rabbi Bernhard Rosenberg of Congregation Beth-El in Edison, N.J. "I've been attacked like you've never heard -- by rabbis, Democrats. I am a registered Democrat. I voted twice for Clinton. I've also been a Republican. This has nothing to do with party politics."
Perhaps, but Rosenberg was among a certain segment of right-leaning Jews put into a bit of panic this summer upon the launch of Rabbis for Obama, a campaign-sponsored alliance that claimed at its inception "over 613 members." That's the number of commandments, or mitzvot, derived from the Torah and, the Obama campaign says, more than double the number of rabbis who signed on in 2008.
Conservatives have pounced on the group -- which is made up of mostly Reform, Conservative, Reconstructionist and other non-Orthodox clergy -- and have called on the Obama campaign to disown at least one "radical rabbi" on the list. Progressive Jewish groups have protested the attacks as an "unethical smear campaign" designed "to sow divisions in the Jewish community for short-term political gain."
Rosenberg said at first he didn't think there should be "rabbis for anybody" but felt compelled to form a "counterweight" to the Obama group. Indeed, some Jewish and other religious leaders have echoed the sentiment of Rabbi David Wolkenfeld, director of the Jewish Learning Initiative on Campus at Princeton University, who wrote in The Huffington Post that such partisan positioning is "unsettling."
The head of Rabbis for Romney said of his members, "I'm not asking them to do anything" other than spread the word. He said he has no plans to run ads and, "I don't speak about this from the pulpit."
He also says that, unlike the Obama group's campaign origins, his is a "grassroots" coalition. Most Jews "on my side" are Orthodox, he said. Rosenberg was ordained as an Orthodox rabbi but serves in a Conservative synagogue.
Rosenberg says in the recruiting email -- which he claims was sent to 250,000 people -- that he wants 1,000 rabbis to join him. When asked how many he currently has, he says it's a list of "about 100" but "I will never publish it." In an article a month ago in the Jewish Chronicle, Rosenberg said he would need at least 300 potential members before he could garner support from the Republican Party.
To date, Rabbis for Romney has received no funding from the Romney campaign or GOP donors. Not that Rosenberg hasn't tried.
In an interview with HuffPost, he said he had approached casino magnate Sheldon Adelson, who has pledged $100 million to elect Romney and other Republicans. But while Adelson has given at least $6.5 million specifically to target Jewish voters, Rosenberg says aides to the GOP's biggest donor have twice rebuffed his requests for help.
Matt Brooks, who as executive director of the Republican Jewish Coalition is deeply involved in outreach efforts to Jewish voters, said in an email, "I've seen emails that have been sent around from Rabbi Rosenberg with his op-eds and such but haven't spoken with him about this project and aren't aware of any of its details."
In an email to fellow rabbis sent earlier this month and obtained by HuffPost, Rosenberg lists familiar GOP talking points about Obama's "appeasement" of Islamic fundamentalists and failure to "rein in Hamas." He says the president's "policy toward Israel has been a disgrace from the start." And in bold-face type: "why doesn't President Obama PUT INTO PRACTICE his until-now hollow words -- 'I have Israel's back' -- by immediately destroying Iran's nuclear infrastructure?"
During the interview, Rosenberg also spoke about differences with Obama over domestic issues. The son of Holocaust survivors, Rosenberg was born in a displaced persons camp in Europe, and said his parents came to America with just "$13 in their pocket." He complained about welfare policies under Obama and the growing number of people receiving food stamps. "This socialism that (Obama) has produced, because of my background, is very aggravating," he said.
"I have nothing personally against Obama. I'm not one of these crazy people who hate them," he said. "I just think it's time for somebody else. People are out of jobs. It's time for a businessman."
The Romney campaign has also been vague about how many Jewish spiritual leaders support it. While Obama's campaign said the president spoke to 1,200 rabbis in a conference call last month, a Romney spokesman declined to say how many rabbis were on the line when he held a similar call a week later.
"A top-secret society?" cracked David Harris, president and CEO of the National Jewish Democratic Council, when told Rabbis for Romney was not releasing the names of its members.
"Rabbis for Obama is approaching 1,000 rabbis nationally who are proudly identifying publicly as supporting this president for all he has done for Israel, for all he has done to stop Iran," he said. "The optics of (Rabbis for Romney) are a bit strange, to say the least. The claim is that there are at least a few dozen rabbis who support Mitt Romney, but we are not permitted to know who they are or from where they hail? It's just odd."
What's happening in your district? The Huffington Post wants to know about all the campaign ads, mailers, robocalls, candidate appearances and other interesting campaign news happening by you. Email any tips, videos, audio files or photos to election@huffingtonpost.com.
CORRECTION: A previous version of this article stated that the Republican Jewish Coalition is involved with the Romney campaign's outreach to Jewish voters. This is not the case: the group is prohibited from coordinating with the campaign.
Click through the slideshow to see most and least Jewish states in America: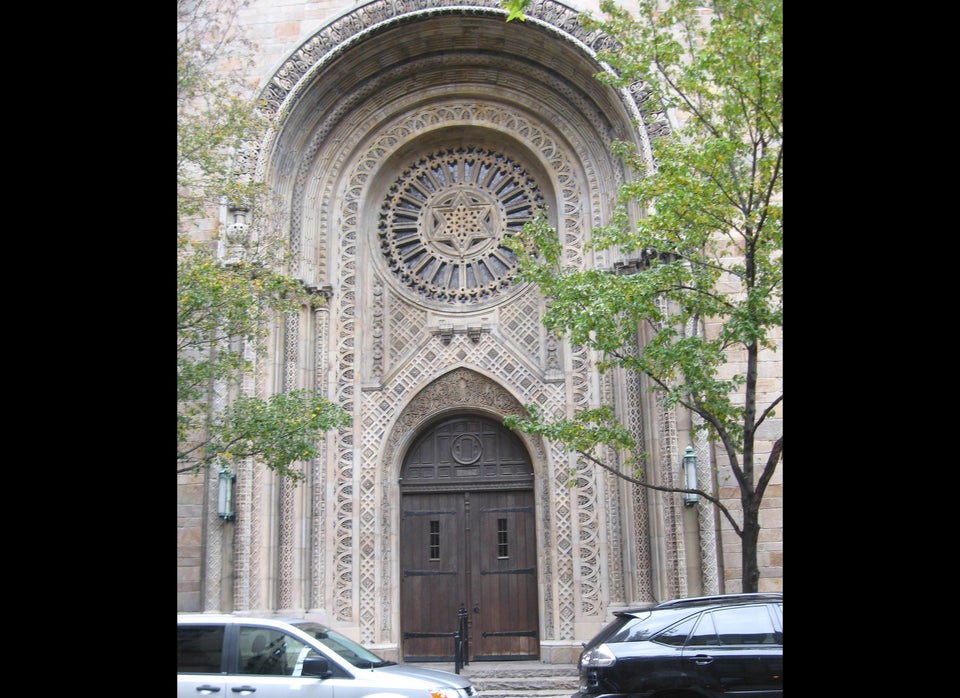 Most and Least Jewish States
Popular in the Community