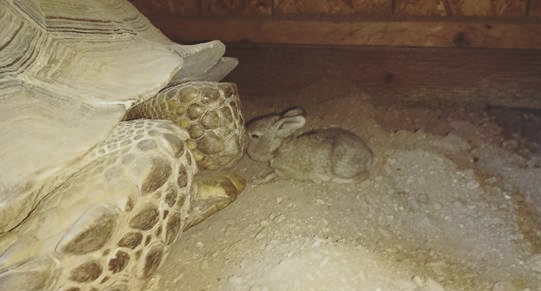 The tortoise and the hare may have been fierce rivals, but this real-life tortoise and rabbit are nothing but good buds.
A small desert cottontail rabbit, which appeared to be about 2 weeks old, mysteriously showed up inside a tortoise enclosure at the Ritz-Carlton, Dove Mountain resort in Marana, Arizona, on the night of Feb. 17, according to a statement by resort ranger Ron Brink sent to The Huffington Post.
The bunny was in bad shape, and had gotten into the home of Wamba, the resort's resident African tortoise. Brink, who cares for Wamba, found the little cottontail the next morning.
"We found that the bunny had stuff wrapped around his neck, like grass and weeds," Brink told The Dodo. "There were four layers of this plant matter wrapped around, constricting so tightly it was embedded in his skin."
The rabbit and tortoise were cuddled up together, and appeared to have bonded overnight, according to Brink's statement.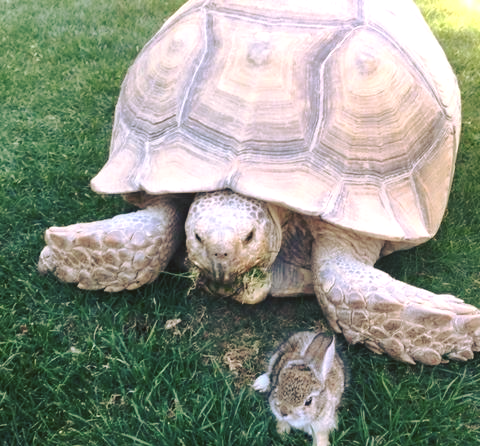 "As the Rangers attempted to remove the bunny, so as to clear the plant debris from its neck, the tortoise became quite responsive to their actions, emitting grunts & groans in a clear demand for the gentle care of his newly found friend," he said.
A team of rangers is now working to nurse the small rabbit back to health.
Before You Go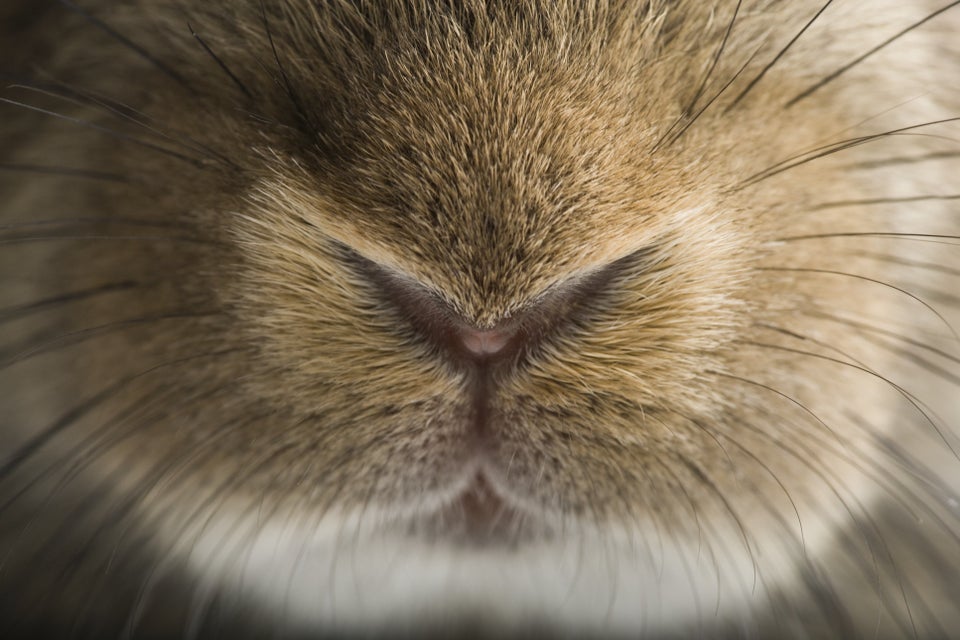 Rabbits (And Hares) Rule
Popular in the Community