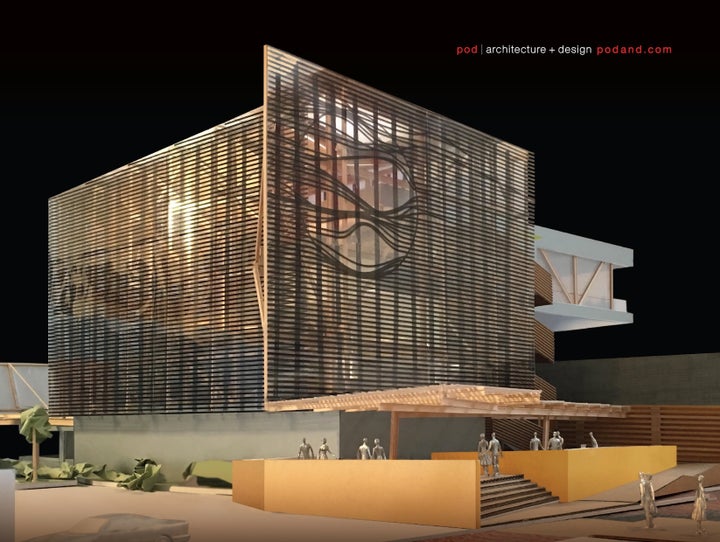 The $15 million under-construction Rabbit Hole Distillery has bigger plans than its 24-inch column still may suggest.
The distillery tapped Proprietors LLC, owner of the famous New York bar Death & Co., to create a $1.5-million restaurant and bar. Rabbit Hole said there's no name or menu established for the new restaurant operation, which is expected to open Spring 2018.
But to bring in Death & Co. talent speaks immensely to Rabbit Hole's intentions: They're going big and will immediately become a contender for best cocktail bar in Louisville. In addition to running one of the world's best bars, David Kaplan wrote Death & Co: Modern Classic Cocktails, one of the top cocktail books ever written.
Furthermore, amidst the trend of craft distilleries selling, I asked the Rabbit Hole staff if their distillery was next. That's not the case, says founder Kaveh Zamanian, a former psychoanalyst who owns the majority of the company. "We're not for sale," he told me in a recent interview.
They are selling a lot of product. Available in stores since October, the contract distilled whiskey reached 3,000 cases sold last month and continues to garner market share and social media love. The younger products include bourbon, 70% corn, 10% malted wheat, 10% malted barley, and 10% honey malted barley; a bourbon finished in sherry barrels with a mashbill of 68% corn, 18% wheat and 14% malted barley; and a rye at 95% rye and 5% malted barley. It's currently contract distilled at New Riff Distillery.
With its new distillery in downtown Louisville, Rabbit Hole will produce some 20,000 barrels a year of four grain and high rye bourbon, and rye whiskey.
They're one of many new up-and-coming distilleries that are chasing new flavor profiles and hoping to add tourist / event destinations to the Kentucky Bourbon Trail. If bourbon is to take the next step, Rabbit Hole, MB Roland, Wildnerness Trail, Peerless and many other distilleries of this size must succeed.
Popular in the Community