ABC's Los Angeles affiliate caught the rescue on camera, making the then-unidentified man a viral sensation. He declined to be interviewed at the time.
Now, someone has come forward to local media and declared that he is the person featured in the video.
Oscar Gonzales, of the Pacoima neighborhood in Los Angeles, told NBC Los Angeles that he was driving near the raging Thomas fire when he and his friend spotted a white rabbit flitting back and forth, sometimes even running toward the blaze.
Gonzales told NBC4 that he simply dropped the rabbit off in an area with no flames. He also said there were actually two rabbits — one white, and one black with white spots. He didn't make clear whether he picked up both.
If accurate, Gonzales' account of what happened could silence people who accused him of interfering with wildlife, which can potentially make things worse.
That's because if the rabbits were "truly white and black," they were almost certainly escaped or lost domestic rabbits, Sonoma County animal control officer Shirley Zindler told HuffPost. Wild rabbits in the area are typically brown or gray.
But Gonzales' account of what happened doesn't mesh with details from a local veterinary office, where the staff was under the impression they had received the real rabbit in question.
Montanna Harrington, an employee at Conejo Valley Veterinary Hospital, told HuffPost that someone had brought in an injured wild rabbit that staff believed was the animal from the viral video.
The man who brought in that rabbit was wearing the same outfit as the one in the video, and told the vet he had rescued the bunny from the Thomas fire on Highway 101— the same location where the viral rescue was filmed. (Highways 1 and 101 overlap in the community of La Conchita.)
Because Gonzales said he released the rabbit, he cannot have been the man who brought a wild cottontail to Conejo Valley Veterinary Hospital. Also, the rabbit taken to the vet's office was wild, unlike the bunnies described by Gonzales.
While it's possible there were two different rabbit rescues in the same general area, only one person can be the man seen on the TV video. NBC4 did not immediately reply to a request for comment from HuffPost.
And what happened to the wild rabbit brought to the vet? She's now in the care of the California Wildlife Center, veterinarian Duane Tom told HuffPost. He noted that when she came in, she was suffering from serious burns, with much of her fur singed off. She's now doing a bit better, though it's too soon to make any predictions about her recovery.
And for the record, Tom said he disagrees with people who say the rabbit didn't need help.
"She definitely needed medical attention," he said.
Related
Before You Go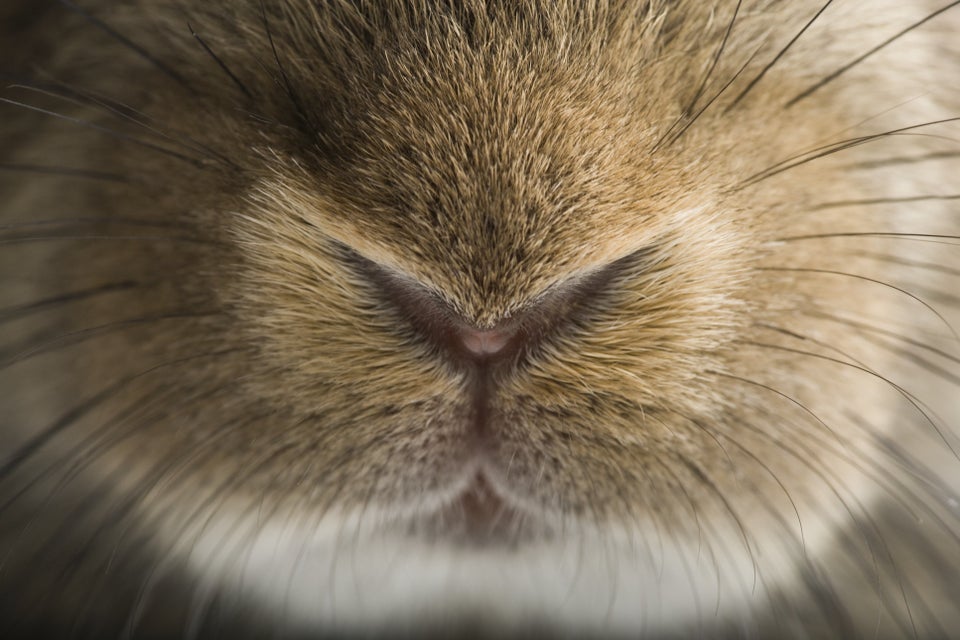 Rabbits (And Hares) Rule
Popular in the Community