Raccoons and cats aren't always the best of friends, but this video of Banjo the raccoon and Buddy the cat is inspiring us to make peace with our enemies.
Banjo expresses his affection for Buddy through lots of juicy kisses and Buddy appears to enjoy receiving the love. The adorable video was uploaded to YouTube a few years ago, but has recently resurfaced.
The affectionate exchange makes us want to approach a stranger and lay a fat one on them.
Before You Go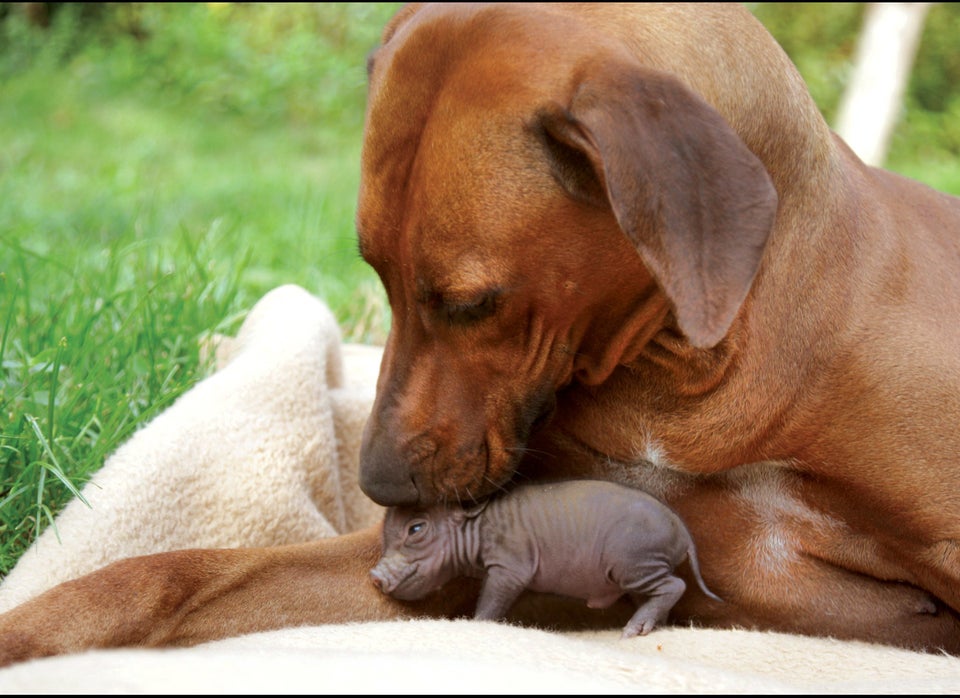 Unlikely Animal Friendships
Popular in the Community