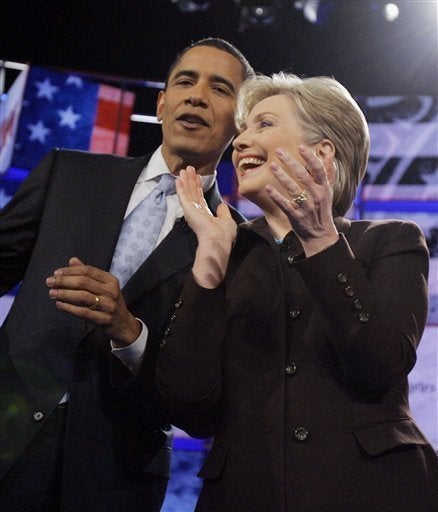 Exit polls from the Democratic primary show an electorate still divided by race and gender - the former remains a wide gap in favor of Sen. Barack Obama, but the latter is narrowing slightly against Sen. Hillary Clinton.
Throughout the southern states, Obama continued to best Clinton among black voters by exceedingly wide margins. In Georgia the Illinois Democrat earned 88 percent of that group's support, compared to Clinton's 11 percent. In Alabama, that margin was 82 percent to 16 percent and in Tennessee it was 84 percent to 13 percent. Even in the Northeast, the black community overwhelmingly backed Obama. In New Jersey, 87 percent of African American voters supported Obama compared to 12 percent for Clinton. In Connecticut it was 69 percent to 25 percent.
In response to Obama's distinct advantage among blacks, the Clinton campaign has cited a similarly strong leg up among women voters. But the margins there have grown somewhat closer. Obama was preferred among female voters in Georgia and Alabama, which is not surprising giving his margins of victory in both those states. But in Connecticut, women went with Clinton by a relatively close 52 percent to 45 percent. That number was mirrored in New Jersey, where Clinton won 54 percent of the woman vote to Obama's 44 percent. The trend was not apparent everywhere. In Massachusetts the margin was larger: 57 percent to 40 percent. As it was in California, where Clinton earned 57 percent of the female vote to Obama's 39.
Calling all HuffPost superfans!
Sign up for membership to become a founding member and help shape HuffPost's next chapter