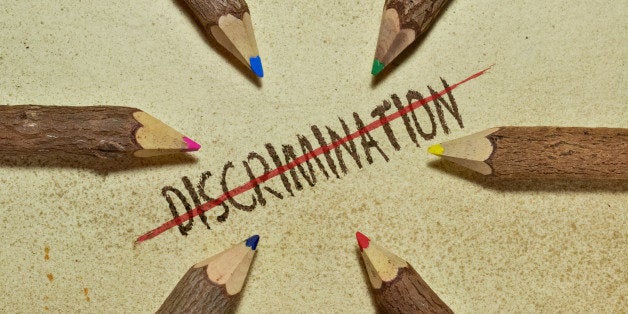 Racism in the workplace has become a hot topic in companies across America. The rise in conversations surrounding race have in part occurred due to the racial climate currently taking place in our country. At any given moment you can turn on your television and see story lines surrounding racism on television shows, political figures addressing racial disparities and even your local news stations covering states and countries across the globe dealing with injustices. There is practically no way to avoid the conversation.
With racism being such a hot topic many employers have chosen to simply ignore it without discussion. While ignoring such a hot topic may be viewed as "playing it safe" there are some things you should address before it has the chance to become an issue within your company.
So how exactly does a company rather large or small address the "elephant in the room" of racism in the workplace? There is no full proof strategy but it can be done and done effectively.
In order for your employees to feel comfortable as it relates to racism in the workplace it is important that you outline a policy that emphasizes your zero tolerance policy. Often times racism and discrimination policies aren't enforced throughout the company leaving many people left feeling wounded. Having a zero tolerance policy will not only show your employees you care but it will show that you take these sort of issues seriously.
Encourage Transparency

Transparency is very important as it relates to the racial divide in companies. Encouraging transparency and promoting conversations about current racial hot topics and how to overcome them in your organization can not only help your employees feel comfortable at work but will allow them to see from the perspectives of others.
Take inventory of your employees both new and old. How diverse is your team? A diverse team can offer wonderful benefits outside of just wanting to legally comply. Having a diverse team can help aid your company as they seek to understand and expand to other cultures and regions. A diverse team not only helps improve individuals personally but it can give your company the advantage needed to stand above the competition.

Anonymous Reporting
Do your employees have a place in which they can report issues without being fearful that they will be retaliated on? Many employees never report discrimination because of fear. If your company doesn't currently offer anonymous reporting, consider implementing it in an attempt to provide a safe place for your employees.

Diversity Committee
Create a diversity committee to not only implement new policies in conjunction with your current hr software but to help with identifying new and diverse talent during the hiring process. If you don't feel comfortable volunteering people for the diversity committee put out a call for volunteers. If your employees value your stance on diversity they will be more likely to participate in your initiatives.
Calling all HuffPost superfans!
Sign up for membership to become a founding member and help shape HuffPost's next chapter