A month and a half after renewing her wedding vows, Rachael Ray gushed about the magical night when visiting HuffPost Live on Monday.
During a chat about her new book, Everyone Is Italian On Sunday, Ray opened up about the 10th anniversary soiree on Sept. 19. She and husband John Cusimano returned to the Tuscan castle where they originally wed in 2005, and Ray said it was even more special this time around, thanks in part to one particular guest.
"My pitbull was there this time," Ray said. "She walked me down the aisle."
The TV cook -- who told HuffPost Live she prefers not to be called a "chef" -- said her main goal for the vow renewal was to share the occasion with friends and family, who have been an important part of her marriage for a decade.
"All I want for a 10th anniversary is to bring everyone that I love with us, and [Cusimano] has always been very supportive of that, so for 10 years, we brought everybody on our anniversary together," Ray said. "We just wanted to really have that moment where we were all celebrating each other and the fact that we'd all been together for so long, and it was great. It was amazing."
Instead of exchanging vows, the couple recited poems to one another. Ray shared how she found the poem that perfectly expressed her devotion.
"My husband's name is John Cusimano, [and] everybody calls him Johnnie Walker because he loves scotch, and I joke that his blood runs more scotch to platelets, depending on the hour of the day," she said. "So I did a Charles Bernstein poem for him. It basically says, 'I love you more than all the whiskey in heaven.'"
Want more HuffPost Live? Stream us anytime on Go90, Verizon's mobile social entertainment network, and listen to our best interviews on iTunes.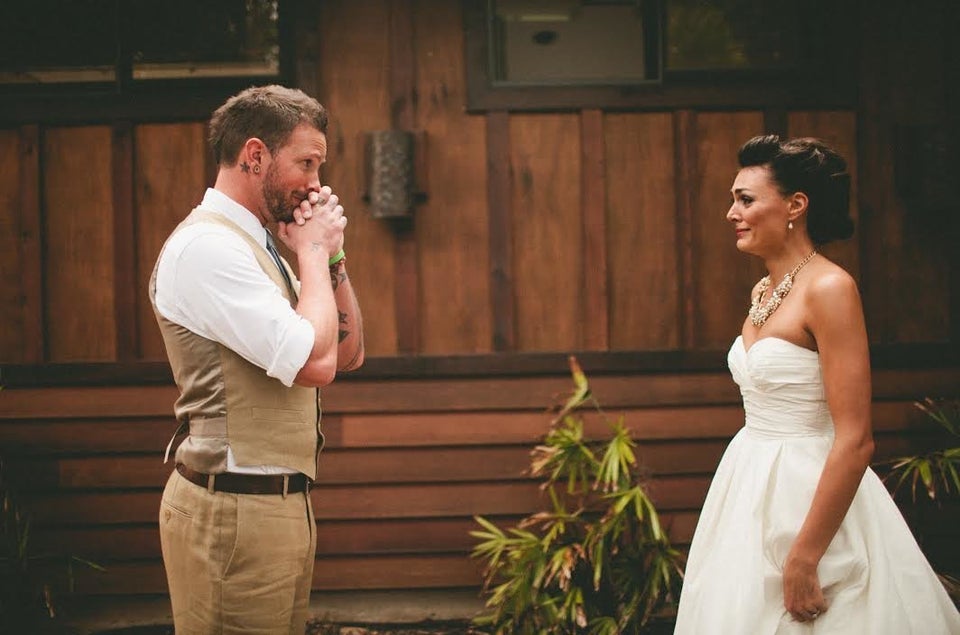 Emotional Wedding Moments