Rachel Bilson fell victim to a pair of killer-looking shoes between press events in New York City Thursday, leading her to commit what's nothing short of a cardinal sin as far as New Yorkers are concerned.
She slipped off her sky-high silver Christian Louboutin heels and walked barefoot on the city sidewalk.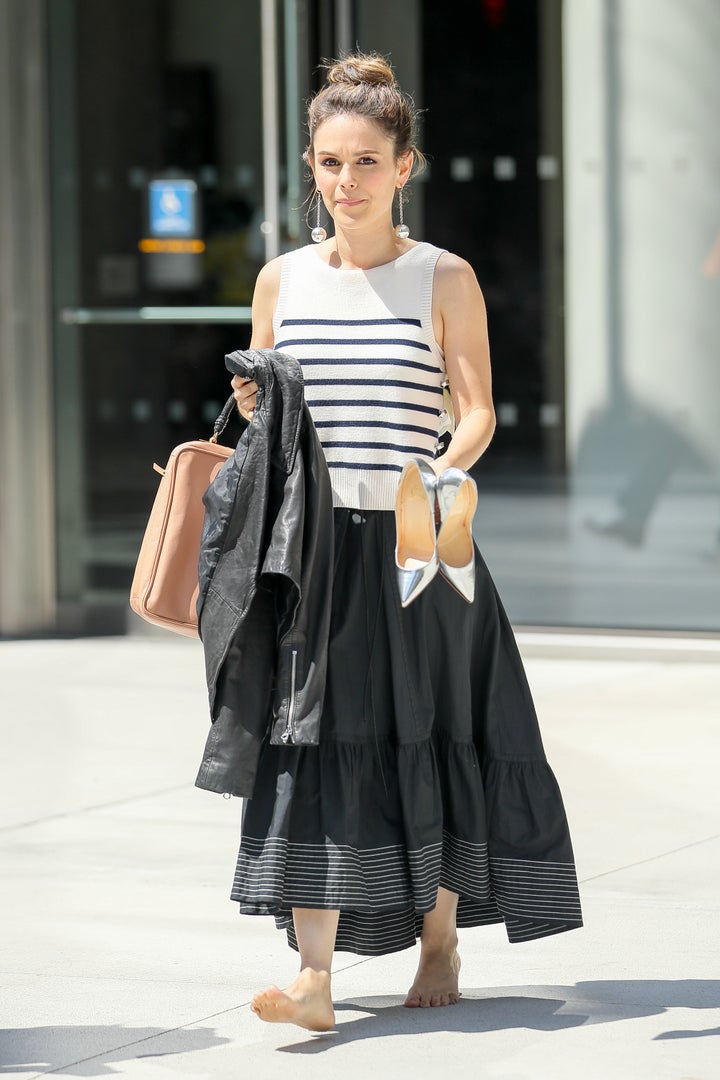 But hey, we're not here to judge. Those heels, while undoubtedly gorgeous, look impossible to walk in. Here she is wobbling out of an interview at AOL Build.
At least the sidewalk looks clean? Still, we have a feeling we know what Summer Roberts would say about this.