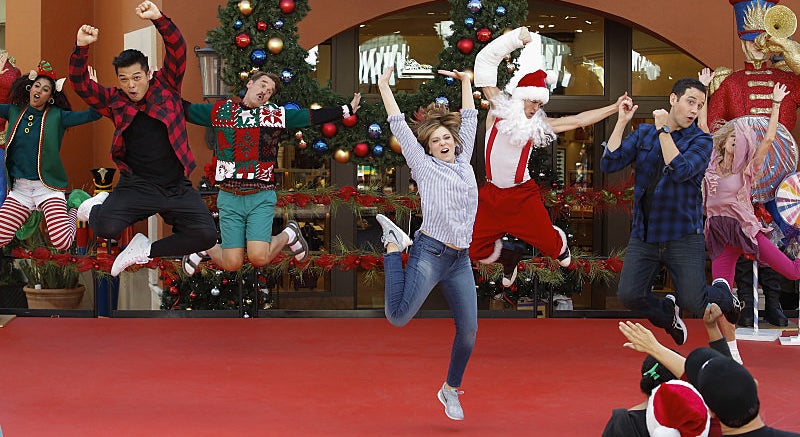 "Crazy Ex-Girlfriend" is the kind of unhinged former beau you hope sticks around.
When The Huffington Post caught up with Bloom after the Golden Globes nominations announcement, the star who first garnered attention with viral videos (her illicit ode to a sci-fi legend stands out) was commemorating the event in a pretty relatable way. "So far, I celebrated with a shower ... I was waiting for the nominations and have been kind of non-stop talking to reporters and doing press ever since." Even if attention gets in the way of her hygiene schedule, she's grateful for it. "It's a crazy, wonderful time. Probably one of the best mornings, if not the best morning, of my life."
"I called my co-creator Aline [Brosh McKenna], thinking I was going to wake her up with the news," said Bloom, after receiving the nomination. "She'd been watching the broadcast, too. We were both saying we were gonna play it cool, but we were like 'I didn't play it cool, did you?' 'I didn't either!'"
"Crazy Ex-Girlfriend" is similar to its Monday night successor "Jane the Virgin" in that it's an hour-long comedy that thrives within an unconventional format -- where "Jane" mastered the telenovela, "Crazy" takes on the sometimes-musical, with about two original songs in each episode. As a fan of both songs and outrageous situations (In the pilot, Rebecca moves from New York to West Covina, California, after learning her summer camp boyfriend is moving back), I was hopeful when I'd heard of the show's conceit, yet skeptical. Two high-quality original songs per episode was a tall order. I had fallen for the beginnings of "Glee" -- featuring mere covers -- and got burned by the show's nonsensical plot and eventual mediocrity. Would this show do the same?
My fears were unfounded. While the plot asks that our belief occasionally be suspended, Bloom's high-energy performance and bang-up supporting cast (Donna Lynne Champlin and Santino Fontana play just two of the many great foils) make the viewer a willing participant in the song-and-dance that is this high-powered lawyer's high-powered breakdown. The songs, from the relentlessly catchy ode to pre-date lady grooming called "The Sexy Getting Ready Song," to the Nicki Minaj-inspired "I Give Good Parent," are highlights of the show and add rather than detract; they serve to explain plot moments and character traits that lie beyond the bounds of mere spoken word.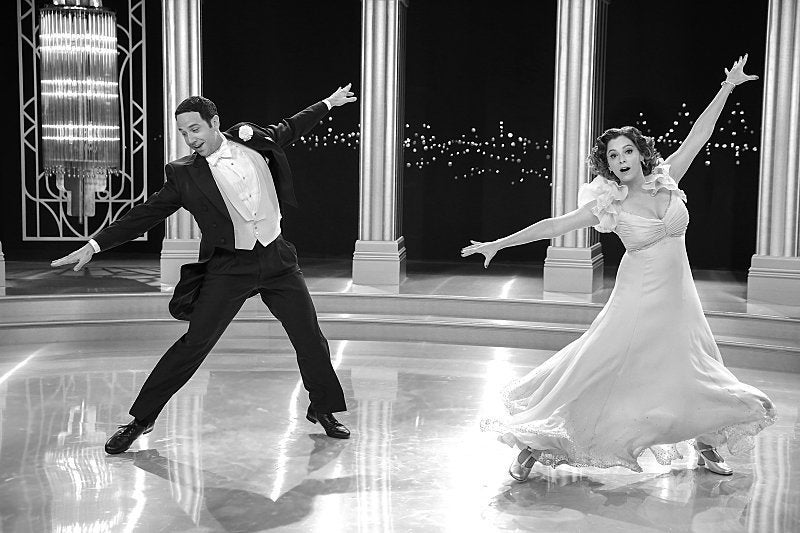 "The show's a fucked-up romantic comedy," Bloom explained. "You know, someone moving across the country to be with their ex-boyfriend, and it's like, 'Oh, no, that's not a romantic thing at all!' ... Someone who makes that decision is probably suffering from at least anxiety and depression." The treatment of the main character's mental health is, like the catchy songs, another thing the show does with originality and honesty. "A person who does that, who really falls into the escapism of infatuation, chances are they're not a happy person to begin with," said Bloom.
On screen, we see Rebecca go from happily assuring her new acquaintances she's totally fine, and totally not in love with said ex-boyfriend, Josh, to a few episodes later, when she's talking to an imaginary Dr. Phil and singing about having a sexy French depression. And yet, mental illness isn't trivialized -- Dr. Phil merely takes the place of Rebecca's own disparaging internal monologue, and glimpses of her past explain some of her current erratic tendencies. The show even addresses the trope in its "Crazy Ex-Girlfriend" title during the theme song. "It's a lot more nuanced than that," Rebecca chastises the cartoon sun who sings it at her.
"Aline and I are such feminists. We always created the show from a feminist perspective," Bloom explained, when asked about the title. "I don't know what else we would have called the show! 'Rebecca'? 'Moving to West Covina'? I don't know what that show is." 
PHOTO GALLERY
14 TV Shows Netflix Should Remake
REAL LIFE. REAL NEWS. REAL VOICES.
Help us tell more of the stories that matter from voices that too often remain unheard.