Rachel Bloom won't be sending her Gucci Emmys dress back after the show ― she'll be selling it instead.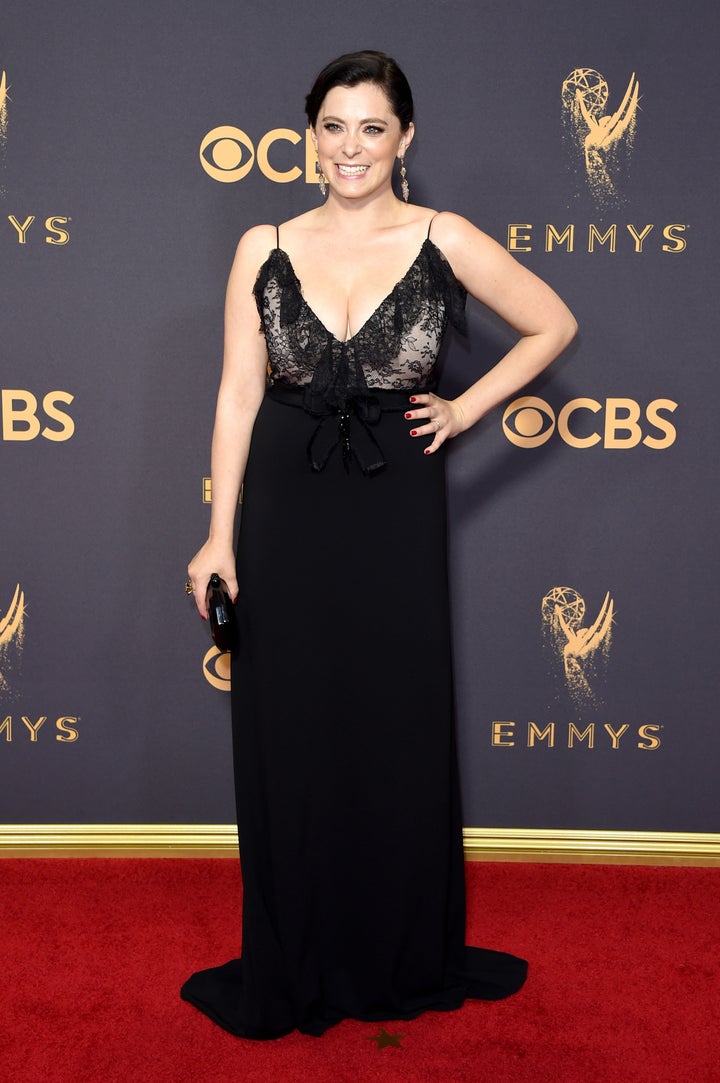 "Gucci is not lending me a dress," she said matter-of-factly, waving her hand in the air, adding that people should look for the dress on the designer consignment website The RealReal tomorrow.
Bloom has been candid about the fact that designers don't typically lend her dresses, calling out the fashion industry for its lack of inclusion.
"That's the whole problem with the fashion industry: my body size is literally normal and healthy but when you put me next to a model I look obese," she told People in August.
This time, though, she made an addendum to her previous commentary.
"It's hard to get places to lend me dresses because I'm not a size 0," she told Rancic. "But I can afford it, so it's okay."
As expected, social media was quick to champion Bloom for her honesty ― and thriftiness.