Rachel Ehmke, a 13-year-old seventh grader in Mantorville, Minn., died April 29 after hanging herself at her home. The months leading up to the tragedy were a whirlwind of peer abuse instances, her parents say.
Now following Rachel's Friday funeral that was met with widespread community condolences, Rick and Mary Ehmke are speaking out against the bullying they say their daughter endured at Kasson/Mantorville Middle School and online.
Two days before Rachel's death, an anonymous text was sent to other students at the school, KARE reports.
"It was pretty explicit. Something to the effect of that Rachel was a slut and to get her to leave the Kasson-Mantorville School, forward this to everyone you know," parent Chris Flannery told the station.
But after the text was reported to authorities, it was traced to someone who wasn't a student at the school, according to Minnesota Public Radio. The district's bullying policy prohibits threats both in person and online, and promises investigations within 24 hours of any reported bullying.
Rachel reportedly pleaded with her father not to mention the bullying to school officials, for fear of worsening the situation. A note that her parents found after her death read, "I'm fine = I wish I could tell you how I really feel," alongside a picture of a broken heart, according to KMSP.
Dodge County authorities plan to meet this week to discuss possible criminal charges, the Star Tribune reports. But Rick Ehmke says the family doesn't plan to press charges against those who bullied his daughter.
"They're kids. They made some horrible decisions. If these kids would've known this would happen I'm pretty sure they never, ever would have done what they did," Rick Ehmke told Minnesota Public Radio. "Sadly enough, even those kids that know who they are will carry this bag their whole life. That's a sad thing too, it really is."
He also notes that the school should have taken heavier measures against the bullies when the taunting was first reported in the fall, adding that technology like phones and social media may have worsened an already bad situation by allowing the bully to essentially follow students home.
Community members have planned a prayer vigil and walk in Rachel's memory for 2 p.m. May 19 at Mill Pond in Austin, Minn. The walk aims to show support for the Ehmke family and raise awareness for teen suicide and bullying.
The U.S. Department of Education has identified 16 "key components" in state bullying legislation, including a statement of scope, listing of enumerated groups, process of district policy review, definitions and reporting guidelines. Minnesota ranks last in the country with its state bullying law only covering two of the 16 components, according to an Education Department analysis of state bullying laws released in December. Nebraska ranks second-to-last by covering four of the 16 components.
Statement of scope, one of the most common components of state bullying laws, establishes where legislation applies and what conditions must exist for schools to have authority over student conduct.
Each school board shall adopt a written policy prohibiting intimidation and bullying of any student. The policy shall address intimidation and bullying in all forms, including, but not limited to, electronic forms and forms involving Internet use.
Need help? In the U.S., call 1-800-273-8255 for the National Suicide Prevention Lifeline.
Other school bullying incidents: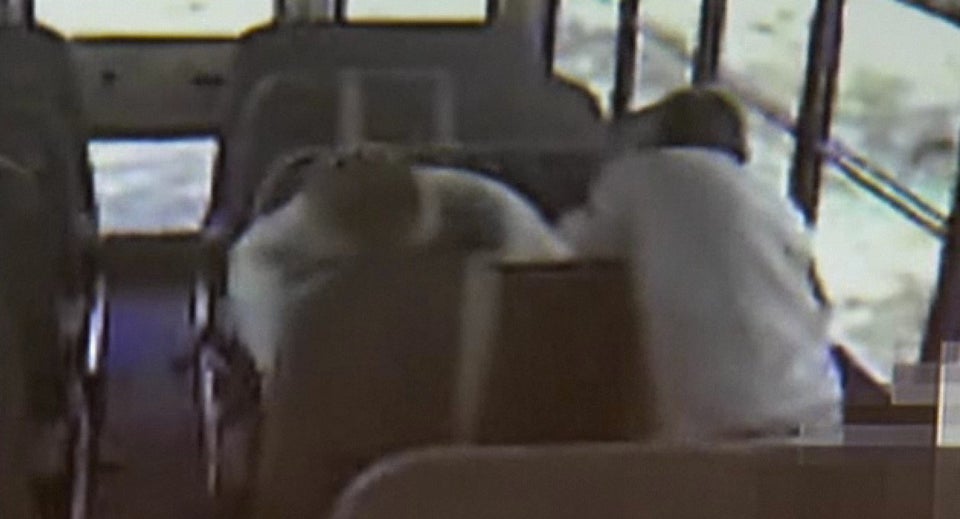 School Bullying Incidents
Support HuffPost
The Stakes Have Never Been Higher
Related
Popular in the Community