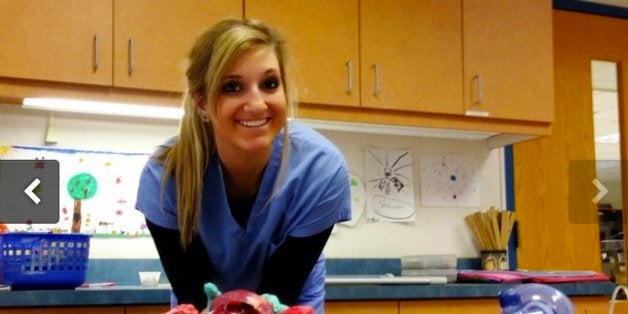 An Indiana University freshman was taken off life support Saturday after falling down stairs at a party.
Although friends and other partygoers kept an eye on her throughout the night, police didn't receive a call until 8 a.m.
"She was monitored by persons in the house on and off," Police Chief Laury Flint said in an interview with News Net 5. "At approximately 7:30 this morning, she was found to be unresponsive and they contacted our department."
When police arrived, Fiege was found unconscious and not breathing. First aid was administered and she was brought to the hospital in critical condition, but was later taken off life support after it became clear she was brain dead.
Flint said others at the party didn't realize how injured she was.
The new student would have started her first classes Monday, and had planned to study pre-nursing, school officials said.
Fiege donated her liver, kidneys, aorta and heart valve, her mom said.
"She would've given her whole body if she could," Angi Fiege said. "She even took care of people in the end."
University police are investigating the incident but no charges are expected.
Correction: A previous version of this story referred to mother Angi Fiege as a nurse. The story has been corrected to reflect that Fiege is a former nurse.
BEFORE YOU GO
PHOTO GALLERY
Dangerous Days