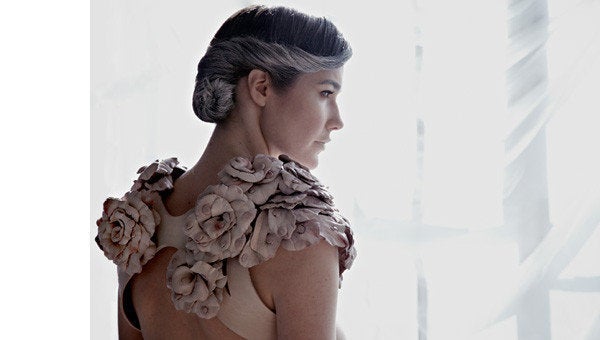 London-based British fashion designer Rachel Freire used 3,000 nipples from a U.K. tannery. While cows make up a majority of the nipples, there's even some from yaks, she told The Huffington Post.
Last week, the controversial designs sparked outrage at London Fashion Week when animal rights activists slammed the garments.
But Freire refutes Viva's claims, telling The Huffington Post that the nipples are "from European cows slaughtered for meat in veterinarian-approved and checked slaughter houses." She also points to the excessive amount of leather that goes unused and explains she's creating art with recycled waste.
"If people don't have a problem with leather, they shouldn't have a problem with these designs," Freire added.
In the U.S., many of the millions of cows and other animals who are killed for their skin endure the horrors of factory farming—extreme crowding and deprivation as well as castration, branding, tail-docking, and dehorning—all without any painkillers. At slaughterhouses, animals routinely have their throats cut and are skinned and dismembered while they are still conscious.

Buying leather directly contributes to factory farms and slaughterhouses because skin is the most economically important byproduct of the meat industry. Leather is also no friend of the environment, as it shares responsibility for all the environmental destruction caused by the meat industry as well as the pollution caused by the toxins used in tanning.
Though the garments appeared on display at Somerset House during London Fashion Week, they never made it to the catwalk because they are too heavy to wear, said Freire. At Paris Fashion Week they will also be on display.
Though Freire has no plans to sell any of the unusual clothes, she does plan to make more one-off nippled garment pieces.
"I love all 3,000 of my nipples, and would happily donate my own body to be used as art by a responsible individual," she told The Huffington Post.
See photos of the unusual nippled garments and headpieces below.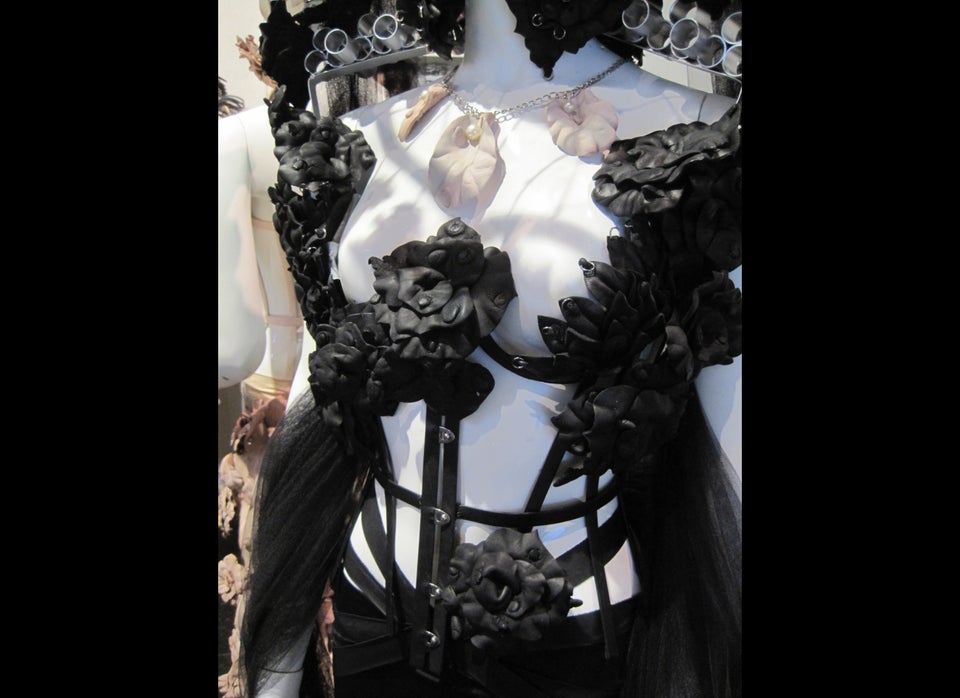 Cow Nipple Dress
Related
Popular in the Community