Last season of "Glee" ended with Rachel Berry (Lea Michele) attending a callback audition for the role of Fanny Brice in the Broadway revival of "Funny Girl," but viewers were left wondering whether the NYADA starlet actually got the gig. While the show will undoubtedly answer that lingering question when it returns for Season 5, Michele and creator Ryan Murphy may have offered us a hint by way of a photo Murphy tweeted on location in New York: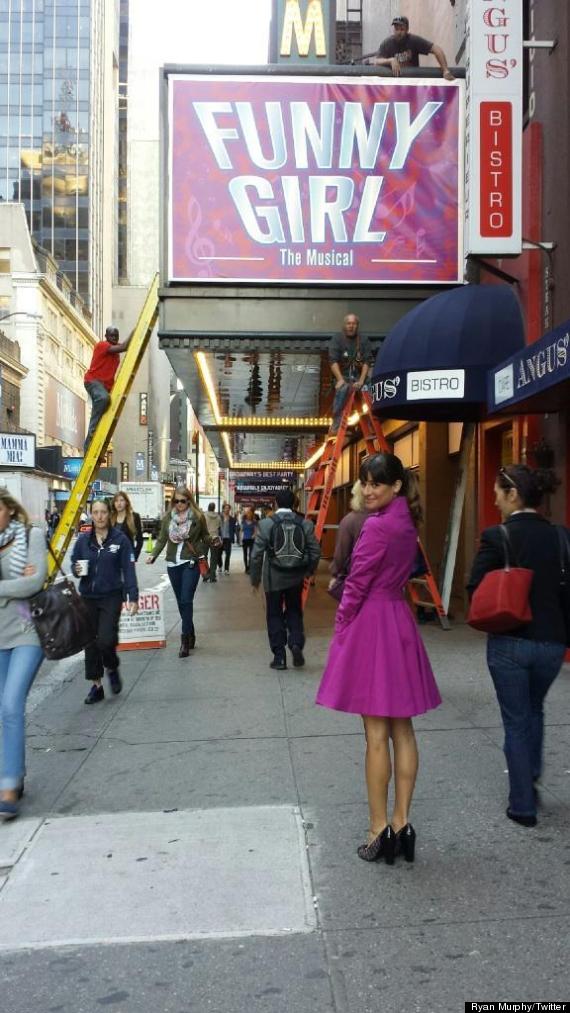 Michele is certainly looking comfortable and color-coordinated with the fictional show's marquee in the photo, and Rachel has proven her "Funny Girl" fandom numerous times over the course of the series, having nailed "Don't Rain on My Parade" with great aplomb in Season 2.
Do you think Rachel will score the "Funny Girl" role?
"Glee" Season 5 premieres on Thursday, September 26 at 9 p.m. ET right after "The X Factor," which debuts on Wednesday, September 11 at 8 p.m. ET.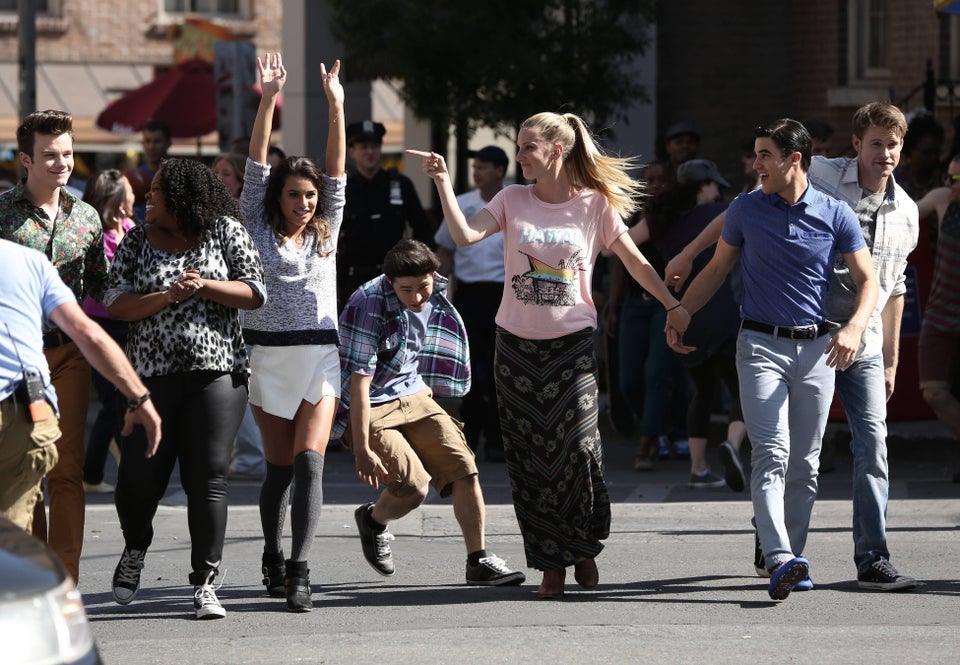 Glee Episode Stills