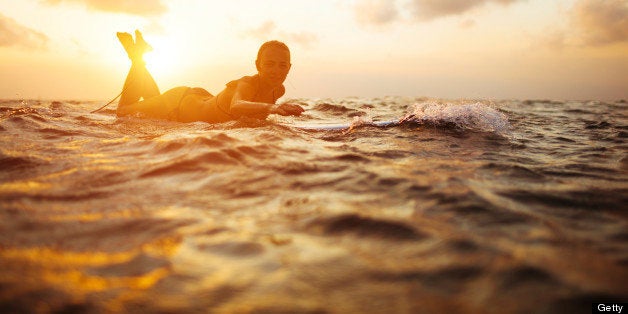 The stress and strain of constantly being connected can sometimes take your life -- and your well-being -- off course. GPS For The Soul can help you find your way back to balance.
GPS Guides are our way of showing you what has relieved others' stress in the hopes that you will be able to identify solutions that work for you. We all have de-stressing "secret weapons" that we pull out in times of tension or anxiety, whether they be photos that relax us or make us smile, songs that bring us back to our heart, quotes or poems that create a feeling of harmony, or meditative exercises that help us find a sense of silence and calm. We encourage you to look at the GPS Guide below, visit our other GPS Guides here, and share with us your own personal tips for finding peace, balance and tranquility.
It is an understatement to call a law school student's workload challenging. Rachel Gohre, a 30-year-old resident of San Diego, CA, knows this all too well – constant cramming and stress caused her to gain nearly 100 pounds in the three years it took her to complete her degree. Because school required so much of Rachel, she rarely found the time to put down her books to hit the gym.
When Rachel graduated, she felt sure she could lose the weight through diet and exercise -- but she'd often lose some just to gain it back again. In 2010, when Rachel's frustration with her weight caused her to avoid seeing her family for the holidays, she knew she needed to make a drastic change. Gastric bypass surgery was an option, but the prospect of being out of commission for weeks wasn't something she thought she could handle, given her busy lifestyle. The thought of a long and painful post-surgery recovery process, not to mention the requisite appetite adjustments that always come after gastric bypass surgery, was a real downside for Rachel.
After giving it some thought, Rachel met with Dr. Julie Ellner, a bariatric surgeon affiliated with Alvarado Hospital and Scripps Health (both in San Diego, CA), to discuss her options. Dr. Ellner took the time to discuss, in depth, Rachel's surgery and what would happen afterward. She outlined a post-operative pain management regimen to help Rachel recover quickly after her operation using a non-narcotic, portable pain pump. The ON-Q pain relief pump gives patients a regulated flow of local anesthetic through a catheter, which is inserted near the surgical site – it reduces pain while decreasing narcotic consumption. Knowing that Dr. Ellner's post-operative pain management program would help speed the recovery process gave Rachel the confidence to commit to the surgery.
After her surgery in July 2011, Rachel began the steady (and, she admits, difficult) process of changing her relationship with food. "The first few months were the hardest for me. I realized what a huge role food had played in my life," she said. "Suddenly I couldn't go to my favorite restaurants and order the unhealthy foods I used to crave. I had to find new things to do and new ways to comfort myself. A cup of herbal tea instead of a candy bar. A walk with a friend instead of a lunch date."
Over the course of a year, Rachel lost the 100 pounds she gained in law school and got married. The experience itself was also a catalyst for a career switch -- she recently gave up law to pursue an accelerated bachelor's degree in nursing.
In her GPS Guide below, find the inspiration that keeps Rachel moving and enjoying each and every day.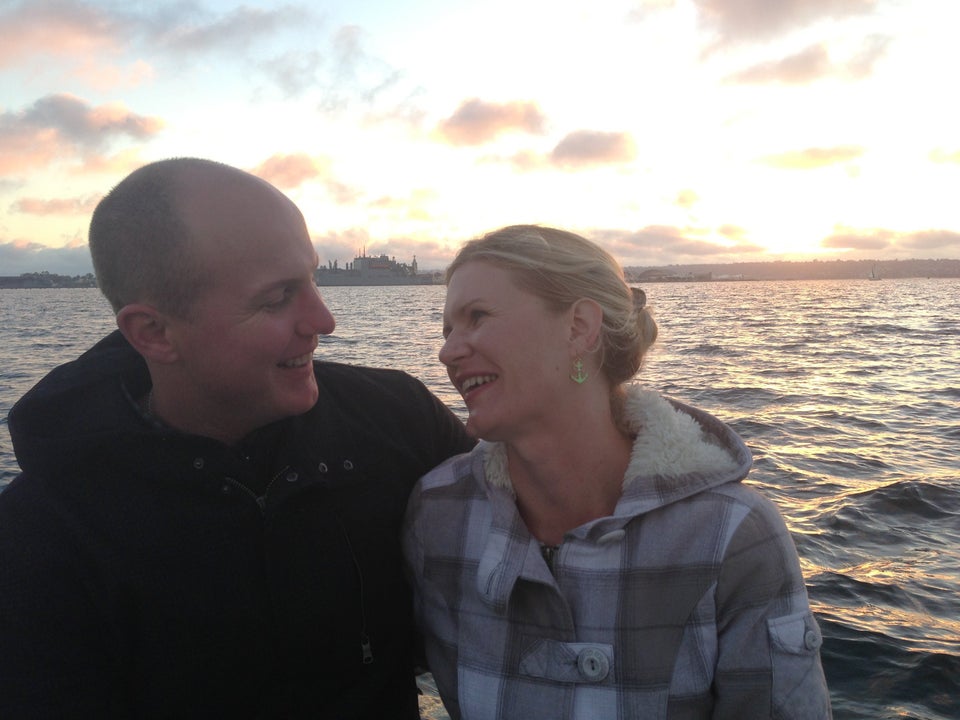 Rachel Gohre born in Vallejo, CA and grew up enjoying the culture and diversity of the Bay Area. One of her favorite places to visit growing up was the Monterey Bay Aquarium. She has always been fascinated by the ocean. She moved to San Diego at 19 to study Political Science at UCSD and to soak up the Southern California sunshine. Gohre completed her law degree and practiced Environmental Law for several years in Sacramento, but found herself restless and unhappy. Now, she's working to complete prerequisite courses to apply to nursing school where she may specialize in labor and delivery. One of the coolest things Gohre has ever done? Hike the Inca Trail to Machu Picchu in Peru with her younger sister. Gohre currently lives in San Diego with her husband and their two Australian Shepherds, Max and Lucky.
For more GPS Guides, click here.