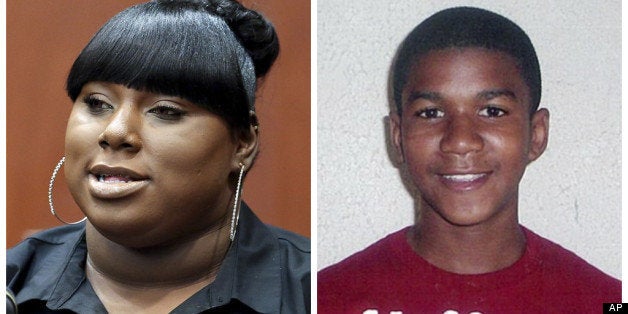 Rachel Jeantel's testimony in the trial of George Zimmerman, who is facing second-degree murder charges for fatally shooting Trayvon Martin, caused a great deal of controversy and could weigh heavily on the jury's ultimate decision.
While Jeantel testified at length about her understanding of what occurred on the other end of the phone the night Zimmerman and Martin confronted each other, her testimony did not touch on the bond between her and Martin.
"She said 'he was one of the few guys that never made fun of me, about the way I dressed, about the way I talked, about my hair, about my complexion, you know, about my weight.'"
A full transcription of the Roland Martin's interview with Vereen can be read here.