One of the key points of contention between the prosecution and defense during the trial of Zimmerman, who was acquitted of second-degree murder after killing the unarmed teen, was the question of who initiated the physical confrontation between the two.
Jeantel expounded on her thoughts on what occurred when Zimmerman and Martin met face to face. "I believe Trayvon hit first," she said. She went on to describe how she believed that Trayvon throwing the first punch was likely caused by Zimmerman attempting to grab and detain Martin.
While it is impossible to confirm Jeantel's speculation, this revelation coincides with the testimony she gave during the Zimmerman trial. On the stand, Jeantel indicated that she could hear Martin saying "get off, get off" before the phone call they were on disconnected. It also expands upon the account she gave earlier this week, during an interview on CNN's "Piers Morgan Tonight." The 19-year-old described to Morgan how she told Martin that Zimmerman might be a "pervert" or "rapist." She believed that Martin's fear led him to flee the older man, but not head straight to the home where he had been staying because the 12-year-old son of his father's fiancee was there.
Ultimately, Zimmerman is the only person who knows exactly what happened in the seconds before he shot and killed Martin and having been found not guilty, the state of Florida has held that, as it relates to the law, he did no wrong.
Before You Go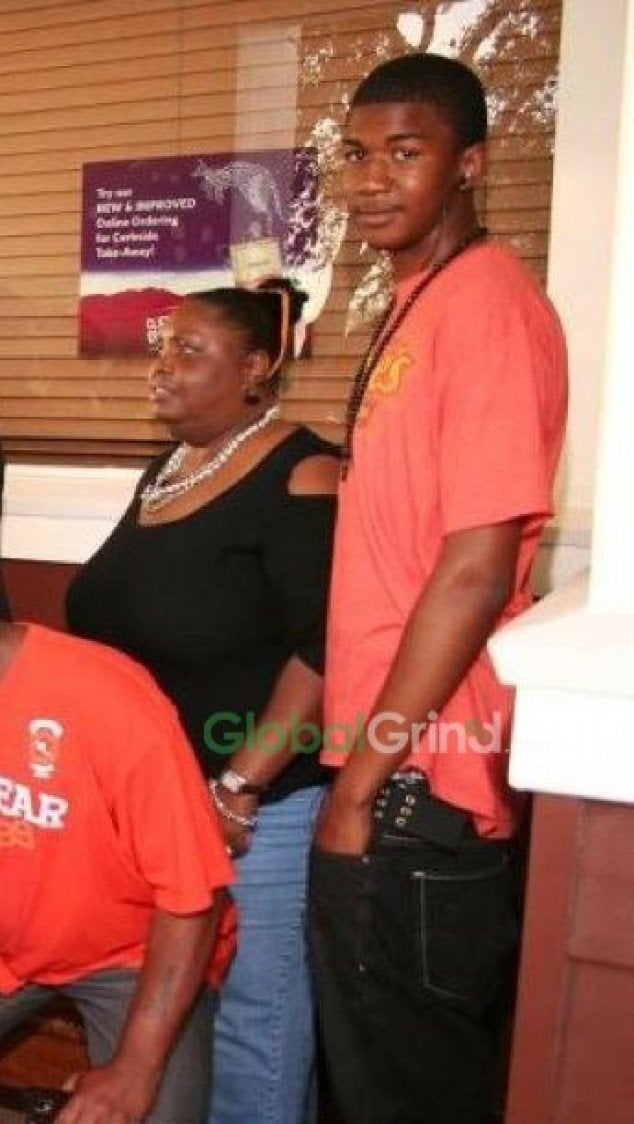 Trayvon Martin Timeline
Popular in the Community