Just one year ago, RaiseAChild contributing writer Eric Criswell celebrated a newly formed family and their amazing adoption story. Today, with deep emotion, RaiseAChild Founder and CEO, Rich Valenza shares and updates "Michael's Story from The RaiseAChild 'Let Love Define Family®' Series" to celebrate a life and honor a loving family.
Last year's article starts out with a simple sentence that reads, "this is the story about a boy who was lost." It unfolds to share the intimate story of a young boy who grew up in North Dakota's foster system. It reveals how at 16, Michael was discovered and welcomed, a thousand miles away, in to the Oregon home of a lesbian couple who believe "there is no age limit to love."
It is a moving and inspiring story that Eric Criswell wrote with the help of Michael and his moms, Rachel Dueker and Kim VanWoert.
Just days ago, Eric received an email from Michael's mom, Rachel. We are sharing it with her permission.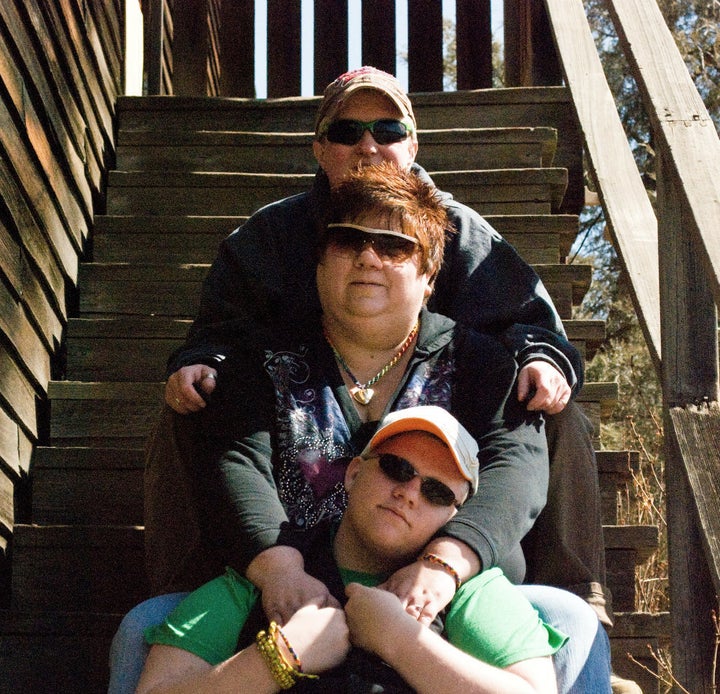 Eric, I am reaching out because, as a writer, I think it is good to know the impact your words have.
Last year, you interviewed my partner and me about our son Michael. So many people have reached out to us about adopting older children after that article was published. The most profound happened a few weeks ago. Our love, our son Michael was in a fatal car crash on June 10. Before the trooper came to our home to meet with us, he googled our names and the RaiseAChild / Huff Post article came up. When he came to our door, he told us that he had read the interview and while it is never easy to come onto a fatal crash, especially with someone so young, he felt, because he read the article, that he knew a piece of our kiddo and of us. He said because he understood how much Mike was loved, that it helped him too.
A friend started a GoFundMe.com page to help us with funeral expenses for Mike and to start a scholarship fund at his adoption agency, A Family For Every Child. A few folks sent us a private note that they were a friend of a friend who remembered reading your article when it circulated on Facebook, and that's why they made a donation. That blew us away.
Kim and I honestly cannot remember our lives without our son in it. Now we honestly have no idea how to survive without him. The good memories are the reminders of love. They keep us going, and your article is part of that.
Thank you for creating something out in the world that reminds folks that love wins, there is hope, and that our son was amazing, loved, and that his life mattered.
In another email exchange to get final approval on this posting, Rachael added the following:
At Mike's service, we had so many people share how much they felt loved by Mike and how he impacted so many. We want people to know how our child made our life better and we are better for him. We want every couple or single adult who is on the fence to embrace life and find their Mike.
Michael was 19 years old.
You may read the original Huffington Post Queer Voices / RaiseAChild "Let Love Define Family®" here. Should you want to honor the family with a donation you may do so here.
Are you interested in learning more about your options of building a family of your own through fostering or adopting? RaiseAChild is the nationwide leader in the recruitment and support of LGBT and all prospective parents interested in building families through fostering and adoption to meet the needs of the 415,000 children in the foster care system of the United States. RaiseAChild recruits, educates and nurtures supportive relationships equally with all prospective foster and adoptive parents while partnering with agencies to improve the process of advancing foster children to safe, loving and permanent homes. Take the Next Step to Parenthood at www.RaiseAChild.US or call us at (323) 417-1440.
If you live in or plan to be in the Las Vegas area on the evening of July 16th, please join us at a RaiseAChild benefit event at the Martin Lawrence Galleries at The Forum Shops. Tickets and event details here.
Popular in the Community