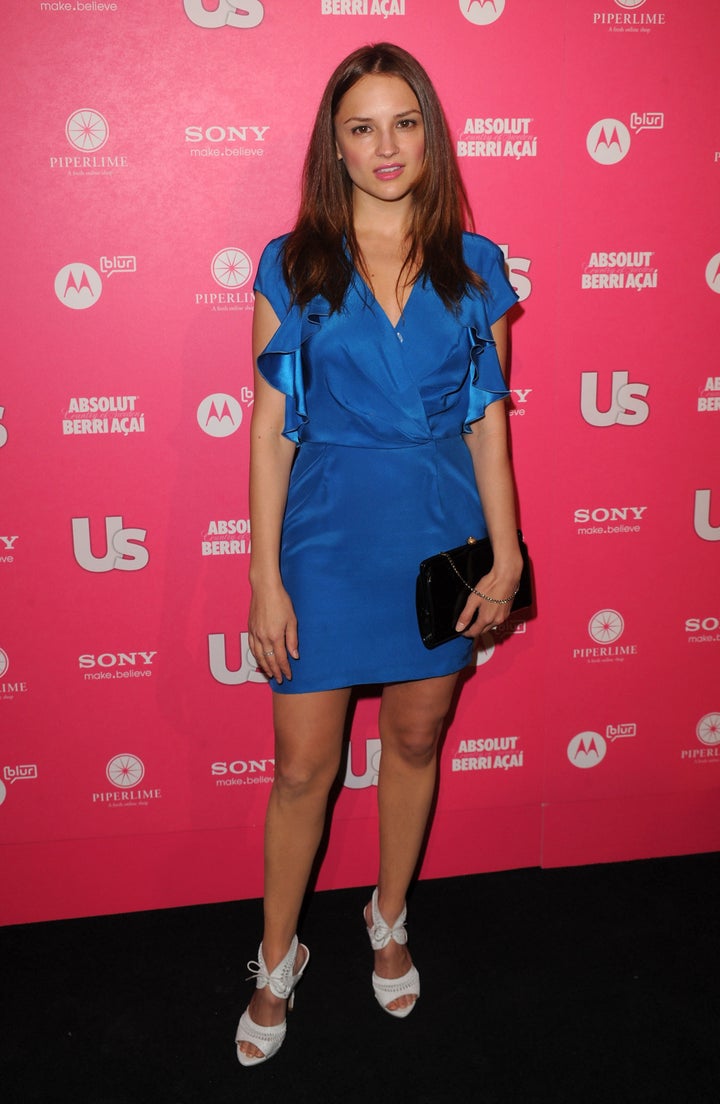 Rachael Leigh Cook is angry about how magazines Photoshop images of celebrities, and she talked about the impact of unrealistic images on young girls last week at at the at the Healthy Media for Youth Summit in DC.
The 'She's All That' star also told Fox News about her own struggles with body image and food issues. Here are a few excerpts, read more here.
"Nothing that you see is real, even if you look at what looks like a candid photo of someone, anything can be done. It is false advertising and false advertising is a crime so why isn't this a crime? I'm just up in arms about it. People need to know that there are actual lenses that are put on cameras that make people stretched out."
On weight gain while filming 'The Babysitter's Club' at age 15:
"I remember gaining quite a bit of weight on the first movie that I worked on because, 'hey, free food!'. You're at that stage where your body is just changing so actively, so it was a natural change, but I remember finishing that film and realizing that I had gained probably 10 pounds over the course of filming which is a lot when you're only 5'2."
On developing food issues as a result:
"You're looking for a sense of control, and when you're in a really transitional phase in your teenage years, I think it's a pretty normal reaction to develop food issues."
Many celebrities have claimed to go unairbrushed in magazine pictorials - see the unretouched photos here. Kim Kardashian went nude and reportedly unairbrushed for Harper's Bazaar earlier this year.
"The message [of this shoot] is embrace your curves and who you are," she told the magazine. "I feel proud if young girls look up to me and say, 'I'm curvy, and I'm proud of it now.'"
Calling all HuffPost superfans!
Sign up for membership to become a founding member and help shape HuffPost's next chapter