The fight for more diversity in media is a battle that's been given a lot of attention this year. Thanks to shows and films like "Master of None", "Atlanta", "The Big Sick", and "Fresh Off the Boat" we're beginning to see more inclusive efforts being made in media in terms of race, gender, and sexual orientation. Unfortunately, under-representation in American entertainment is not an issue that gets solved in the span of a year, or even a few for that matter. It's a necessary ongoing battle which demands that both the current and new generations of storytellers make efforts to be more inclusive in their work. Rachel Leyco is a young filmmaker, YouTuber, and actor who belongs to this new generation, and she's making sure that the good fight continues. Much of Leyco's work centers around topics of inequality, and her latest short film "Bicultural" tackles race, sexual orientation, and culture head-on while featuring a cast that's as diverse as its themes.
"Bicultural" recently had its premiere at Outfest in LA, a 35-year-old film festival that focuses on LGBTQ movies, and is currently continuing its festival run. Speaking with Outspeak, Leyco discussed her latest film, which she wrote, produced, and directed. "'Bicultural' follows the story of a second-generation Filipina-American, who feigns a heterosexual relationship until her conservative family pressures her into marriage, her secret girlfriend gives an ultimatum." The director continued, "My character is attempting to bridge the gap between her Asian identity and her American identity, within the narrative of faith and sexual orientation."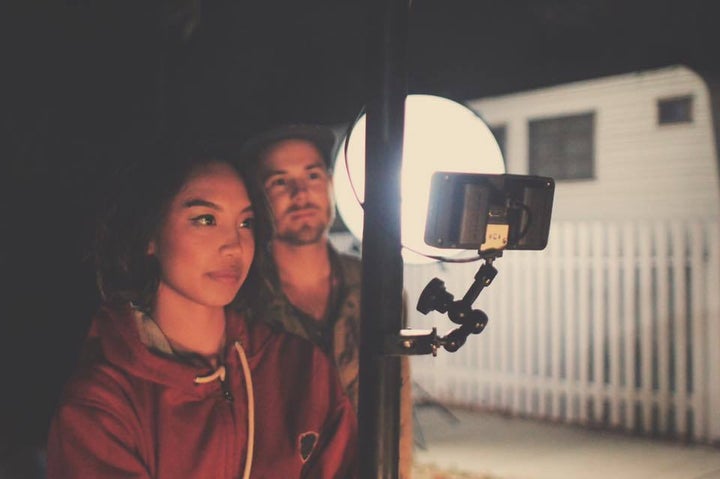 Leyco comes from a Filipino family, though she grew up in America, and like so many other immigrants she was forced to reconcile her roots from her predominantly "white" surroundings. This is an increasingly common narrative for younger generations and it's a theme that links many of the aforementioned shows and films together. We're likely to see more of these narratives cropping up over the next few years. Leyco says, "Growing up in America, my family kept the Filipino culture alive in our household. But as I grew older and more accustomed to the American way of life, I wanted to strip away all the things that made me different from the majority of white kids in my classrooms. Then in my early 20s, I realized I was missing a part of what made me, ME - my Filipino roots."
Much like the torn protagonist in her film, Leyco not only had to navigate the oft tricky terrain of her cultural background in a new setting, but also had to find a way to accept her sexuality. "I realized coming out would mean disgracing my family and heritage," she explained. "As I developed this story, I knew this dichotomy was worth exploring since it echoes the struggle across many cultures and hopefully, it would help shed some light that in the end, the burden can turn out to be a gift to push oneself to become who they truly are."
Issues of cultural crossover and sexual orientation are buzzy topics in the entertainment industry at the moment, and dealing with such loaded issues can be tricky terrain to navigate. Even people like Aziz Ansari and Kumail Nanjiani, who are trailblazers of the movement, are now being accused of perpetuating stereotypes. When asked about treading into potentially sticky social territory with her film, Leyco answered, "I've never been afraid to approach such touchy subjects because to me, it's a passionate responsibility to be vocal for the things that create change and push a more open-minded and understanding culture." She continued, "With every project, I want to create the opportunities that Hollywood often fails to give to women, queer people, people of color, etcetera."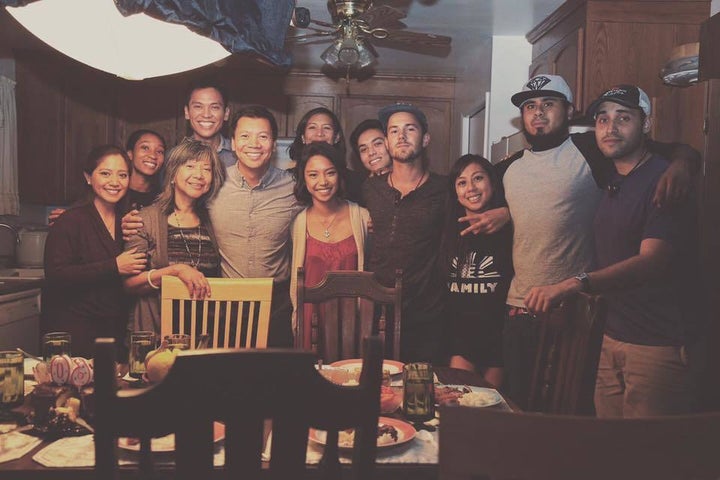 It's inspiring to see a new generation of creatives owning up to the responsibility of being more inclusive with their work and showcasing untold stories from diverse backgrounds. "Bicultural" delivers an important narrative with some great visual flair, and it seems as though Leyco is just getting started. On that subject, Leyco offered some advice to those looking to get started in the industry. "Be relentless. Create as if it cannot be done without you. Band together with a trusted team that is impassioned by bringing diverse voices on-screen. Our unique cultural upbringing can only be accurately represented if it comes from those who have lived through it."
Calling all HuffPost superfans!
Sign up for membership to become a founding member and help shape HuffPost's next chapter