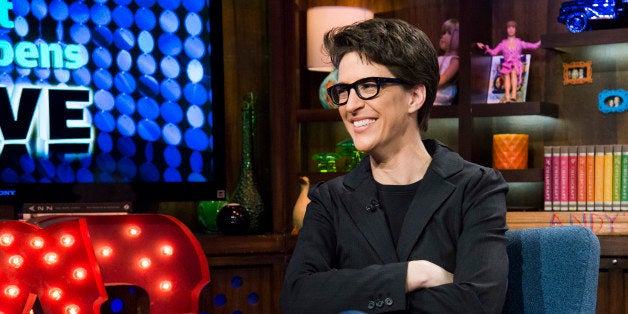 MSNBC host Rachel Maddow played a supporting role in pressuring former President Bill Clinton into abandoning his administration's hostility to Nelson Mandela's AIDS relief programs in the 1990s.
Nelson Mandela's life and legacy are being celebrated by nearly everyone in American politics, from Sen. Ted Cruz (R-Texas) to President Barack Obama. But the U.S. government aggressively opposed Mandela's political goals for decades. While President Ronald Reagan's support for the apartheid state is well documented, Clinton's work to undermine the economic foundation of the nascent Mandela-led South African republic is sometimes overlooked.
After Mandela became president of South Africa in 1994, then-President Clinton pressured the nation to adopt trade policies that benefitted U.S. corporations while restricting South African access to drugs treating HIV and AIDS. In the mid-1990s, pharmaceutical companies were charging roughly $12,000 a year for lifesaving AIDS drugs in Mandela's country. For a nation with an average income of $2,600 a year, where roughly one-fifth of the population was HIV-positive, the drug prices were untenable.
Mandela signed a law in 1997 authorizing his administration to shop the globe for cheaper drugs. If the same medication was available at a lower price in another country, Mandela's government would simply buy the drug abroad and import it. In the years since, some U.S. states -- including Kansas under former Gov. Kathleen Sebelius -- have experimented with similar policies to obtain prescription drugs from Canada in order to lower prescription drug prices for American seniors.
But American pharmaceutical companies were livid. The Clinton administration insisted the South African law violated World Trade Organization treaties -- an interpretation later discredited. Clinton's team pressured Mandela in trade talks to drop the new law, and began punishing South Africa by rescinding U.S. trade benefits for goods produced in the country.
AIDS protesters at the activist group ACT UP waded into the fight, focusing on Vice President Al Gore's presidential campaign. Gore, as co-chair of the U.S.- South Africa Binational Commission, wielded great power over trade and drug policy. A dozen ACT UP protesters disrupted Gore's 2000 campaign kickoff in his hometown of Carthage, Tenn., unveiling banners reading "Gore's Greed Kills: AIDS Drugs For Africa."
"We were leaked documents indicating that the U.S. government had pressured the South African government to drop plans on compulsory licensing and parallel imports -- shopping around the world for lower prices," said Paul Davis, an ACT UP protester at the time. "So we handed it out to activists, and people went to his campaign announcement in his hometown in Carthage, Tenn. There was a huge amount of media attention."
Davis stayed home in Philadelphia for the Carthage protest, alerting the press about more to come, as Gore's campaign moved to New Hampshire and New York.
"We said we had evidence of Al Gore going against Nelson Mandela on AIDS drugs in Africa, and we planned to release it," Davis said. "People said, 'This is huge! You have to go to New Hampshire in the morning!' So we found a vehicle and a few friends willing to go to New Hampshire, including a friend named Rachel Maddow."
Maddow, who was not available to comment for this story, was a Rhodes scholar at the time. She now hosts a popular political news show for MSNBC.
The media reaction was devastating, and Clinton soon backtracked on his African AIDS policy, issuing an executive order vowing that the U.S. would not use its economic power to pressure sub-Saharan nations over HIV or AIDS treatment.
Clinton would eventually atone as a philanthropist. At Mandela's recommendation, Clinton started a major international AIDS relief program -- the Clinton Health Access Initiative -- that made access to generic drugs a primary component of its platform. The charity has been a smashing success and is credited with saving millions of lives.
But American trade policy has never been the same. Today, Obama continues to push policies in trade deals designed to inflate drug prices by expanding corporate monopolies for medication. The most recent efforts are embodied in the leaked intellectual property chapter of the proposed Trans-Pacific Partnership, a major trade pact being negotiated between the Obama administration and 11 Pacific nations. Humanitarian groups, including Doctors Without Borders, have issued strong warnings against the Obama administration's policies, arguing the deal would dramatically raise treatment costs around the globe.
The irony is not lost on Davis.
"The president says his whole career is inspired by Nelson Mandela. Well then he needs to follow through on Mandela's commitment to allowing access to affordable drugs in the developing world," Davis said.

Before You Go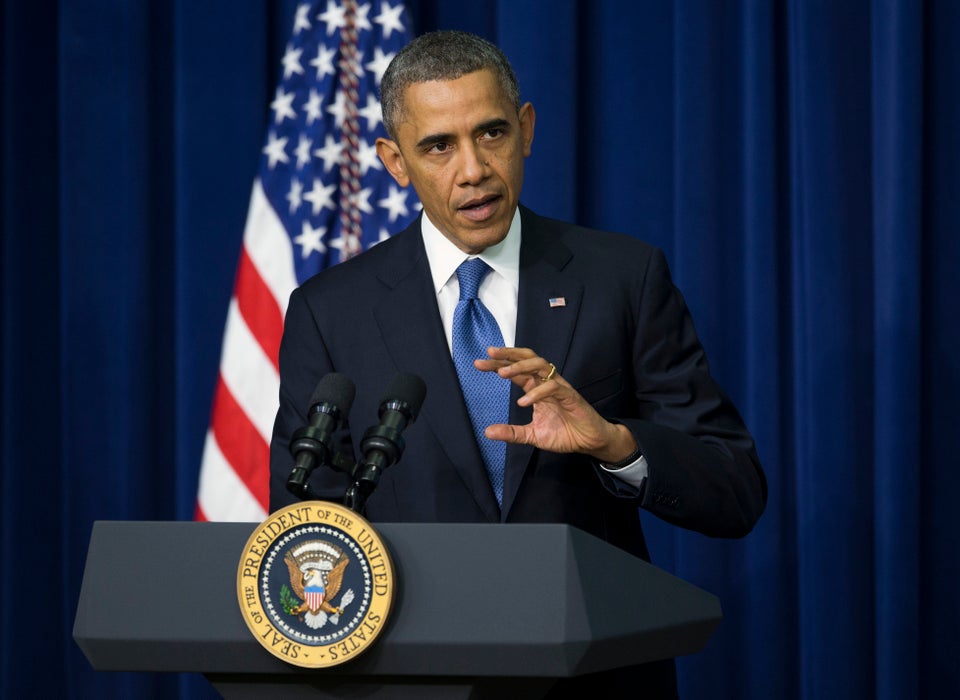 Politicians React To Mandela's Death
Popular in the Community